Spicy Gomasio – the spicy sesame salt
You know Gomasio, right? For all of you who are at a loss: it is sesame salt, which originally comes from Japan. "Goma" stands for sesame and "S(h)io" for salt. And surprise, surprise: Spicy Gomasio is a spicy version of it.
In the meantime, you can buy Gomasio without any problems, but the production is so fast and uncomplicated – make it yourself! The advantage of producing Gomasio in your own kitchen is clear: you can play with the mixing ratio, so depending on how salty you want it to be, you take more or less salt.
Other flavors can be added, as in the current recipe.
We like to eat spicy and the Spicy Gomasio brings a wonderful heat and depth to every meal. It can be used in so many ways… on soups, in salads, in roasts and spreads (see the recipe for the pumpkin spread)… or simply on an omelet or sandwich.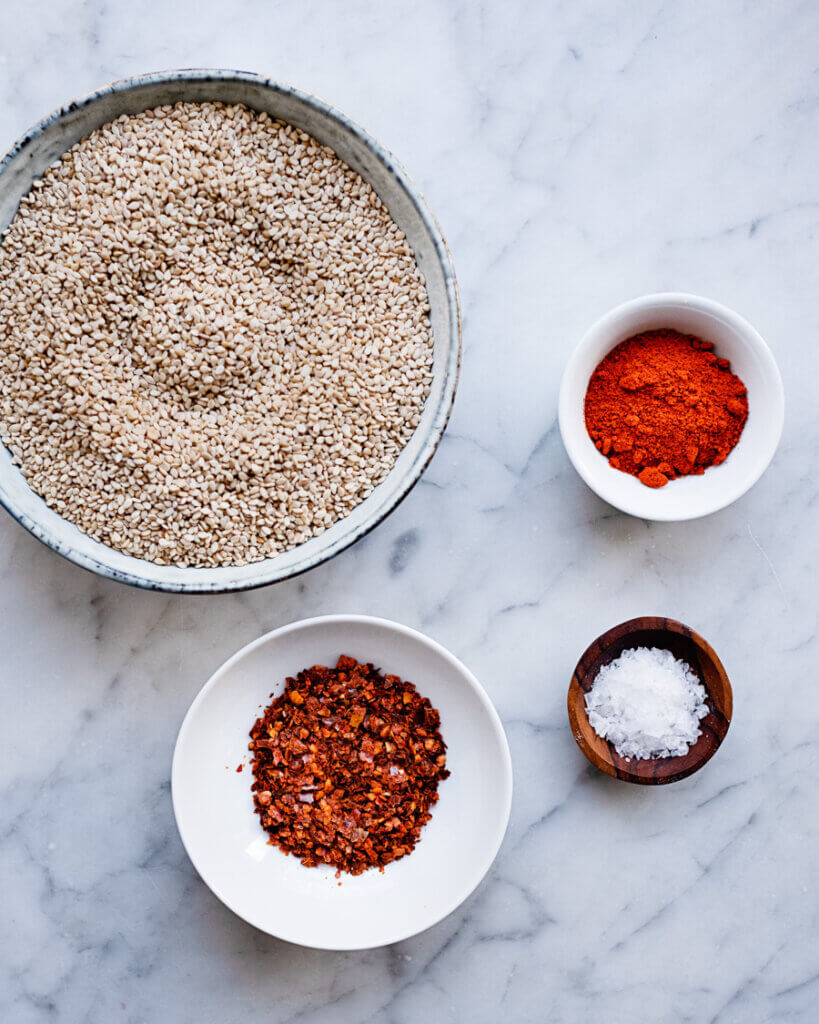 The chili gives the certain kick!
Just because it fits to almost all dishes, it should not be missing in any kitchen. Just give it a try, I am sure: you will love it!
The ingredients are few. For classic Gomasio even sesame and sea salt flakes are enough! I added some smoked paprika powder and a few chili flakes – that's how Spicy Gomasio gets its earthy, smoky, hot touch. So delicious!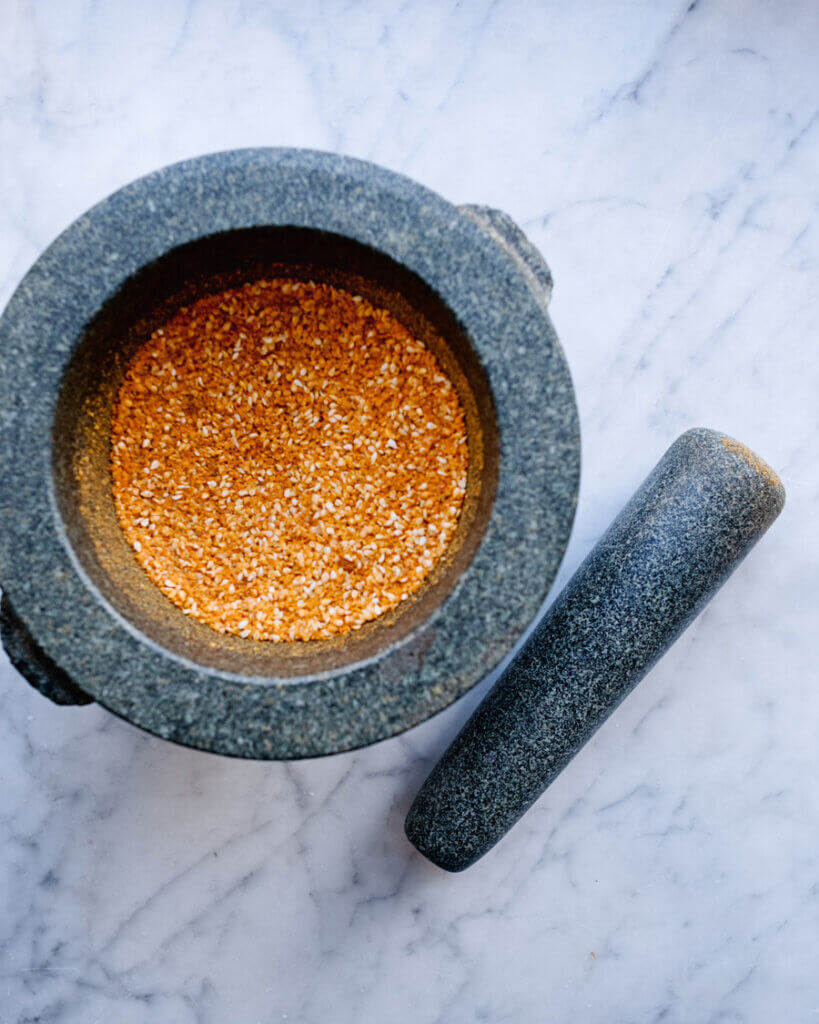 Spicy Gomasio ingredients
Use Spicy Gomasio for example in:
Print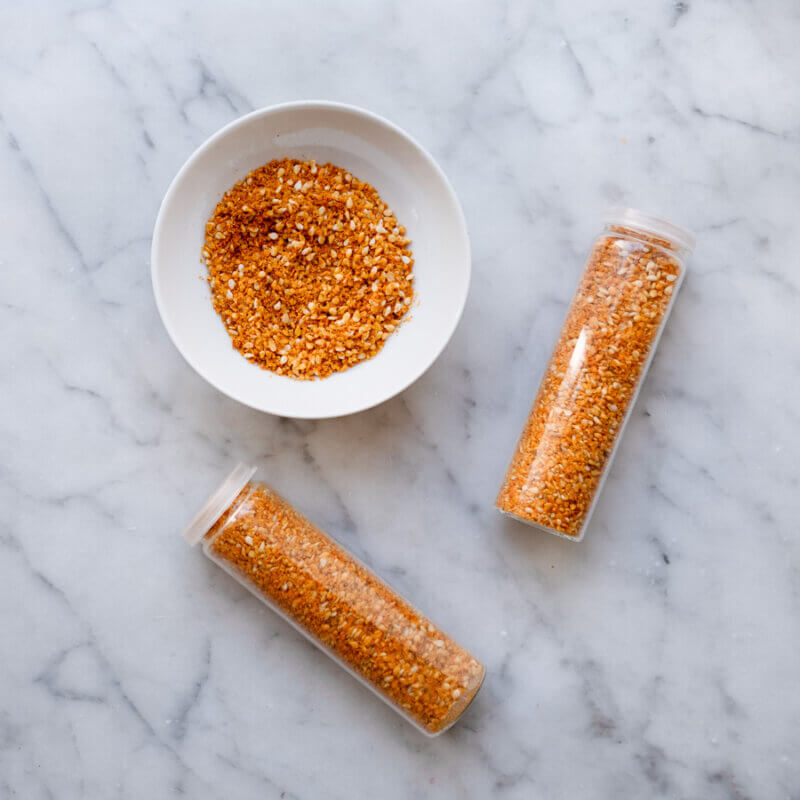 Make Spicy Gomasio yourself
---
Description
Gomasio should not be missing in any spice rack! And this spicy version is simply delicious!
---
---
Instructions
Put the sea salt flakes in a pan and dry without grease until all moisture has evaporated. The salt will turn a little grey, don't worry, this is normal.
Take the salt out of the pan and let it cool down completely on a plate.
Put the sesame seeds in the pan, roast them without fat until they start to pop and crack. Stir all the time, the sesame seeds should be roasted at the same time and in no case become too dark – otherwise they become bitter.
Let the sesame seeds cool down completely.
Put all the ingredients in a mortar or blender. In the mixer just use the pulse function, otherwise you will get Spicy Sesame paste, aka Tahini…and not Spicy Gomasio.
---
Keywords: Gomasio, Spicy Gomasio, Sesamsalz
Are you also such big salt fans?
Here are some more recipes: