For a long time I refused to experiment further with homemade oat milk. I just liked cow's milk so much better in my coffee. And somehow I didn't think further about whether I could at least replace cow's milk in muesli or baking.
That's changed now. Because for about a year we have always had a 25 kg bag of organic oat flakes in our pantry! Strange, isn't it? And this time my husband makes this insane order again and again, hihi!
Since we always eat Bircher – Müsli for breakfast during the week and like to prepare (and give away) homemade granola, we have an enormous consumption of oatmeal. We hardly get by under 1 -1.5 kg during the week.
So for the third time a 25 kg sack of oatmeal moved in here! It's not really cheaper, but it saves waste and shopping energy.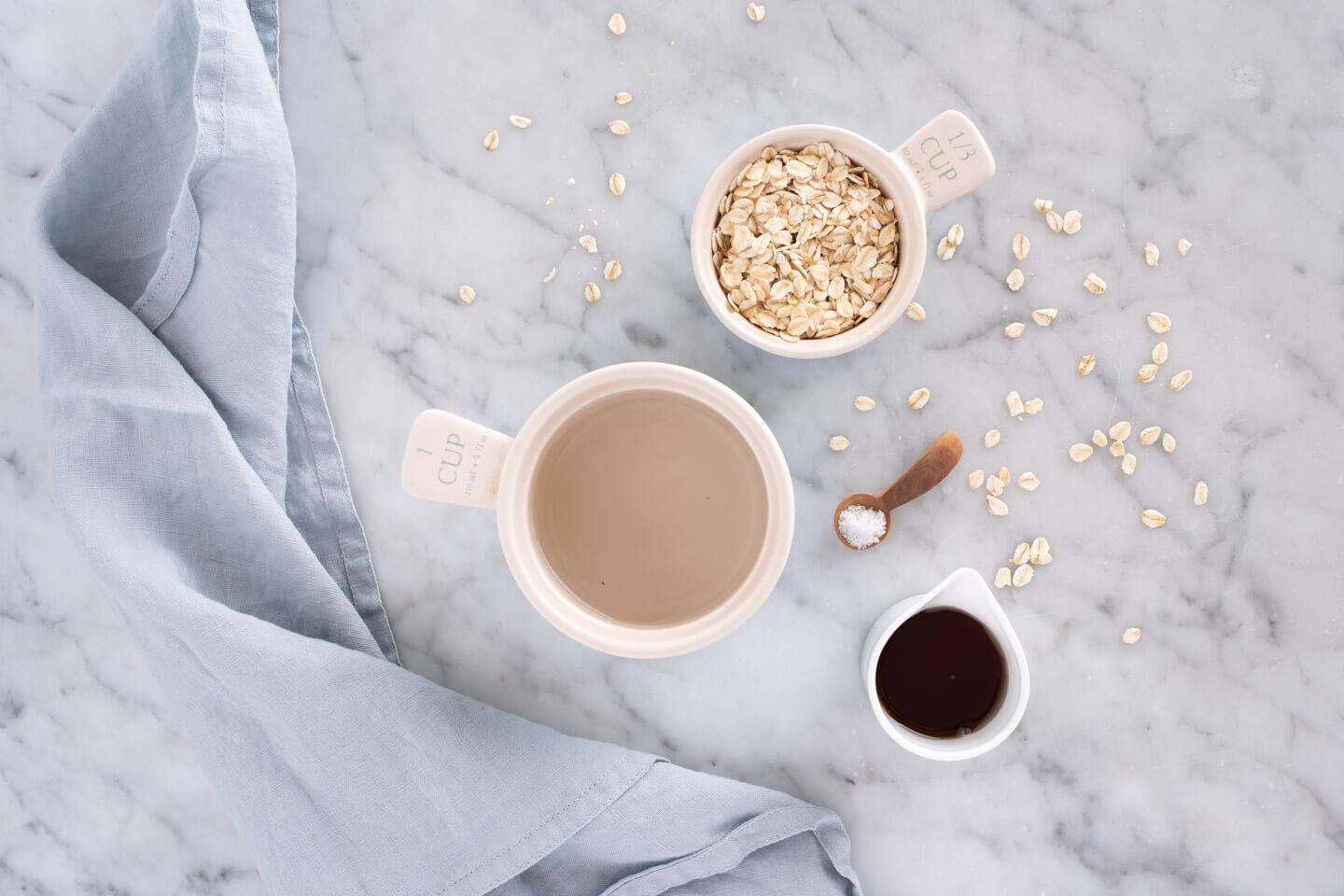 And it has motivated me to turn back to oat milk, with this result:
Oat milk is easy to make yourself. You only need 3-4 ingredients and a good mixer.
Fresh cold oat milk is delicious, in smoothies, in muesli and also drunk straight.
fresh oat milk is not easy to heat up. Not good at all! The milk becomes slimy and the coffee undrinkable. For me at least. With some oil the effect can be reduced – but it's not that convincing – unfortunately!
this effect leads to the fact that fresh oat milk is best suited to thicken sauces.
With 4-5 ingredients you can make a litre of oat milk in no time at all and I think it's worth it.
The only downer is really the coffee! Even with a little oil in the homemade oat milk, the barista oat milk I bought here tastes better. The oil prevents the plant milk from flocculating when heated, but of course it does not foam.
Print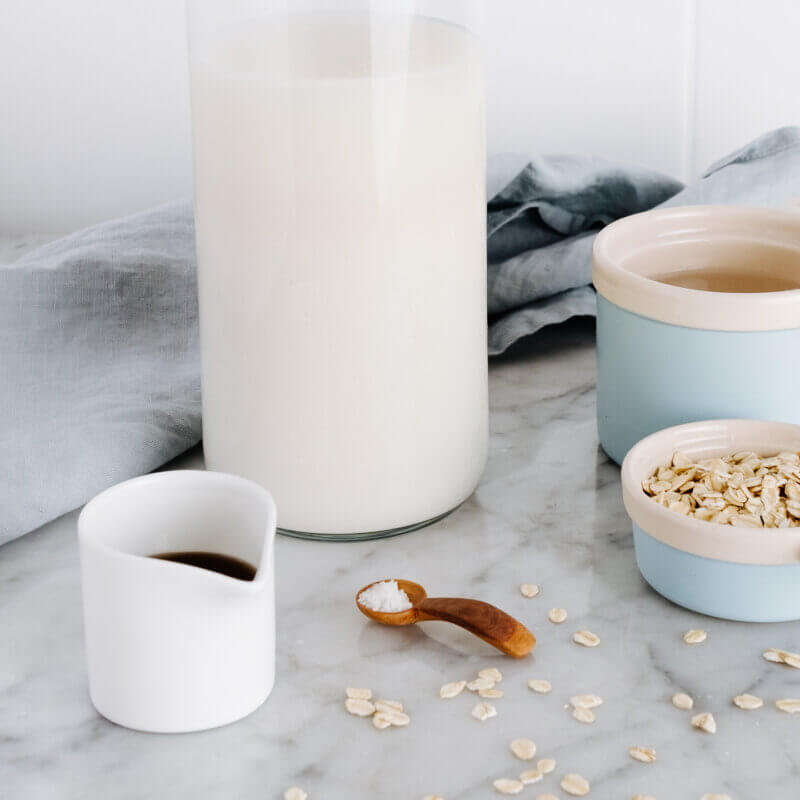 Oat milk – quick and tasty
Author:

Prep Time:

2

Cook Time:

5

Total Time:

7
---
Description
Oat milk is really quick and easy to make yourself. With a few simple tricks, it is sure to succeed!
---
1/2 cup

(

50 g

) oat flakes (gluten-free if required)

700

ml cold water

1

pinch of salt

1

–

2

teaspoons maple syrup
as desired

1 teaspoon

of neutral vegetable oil
---
Instructions
Place all ingredients in a blender
Mix for 30 seconds at highest level
drain through a fine-mesh sieve, do not press through the mesh
who wants to clean the sieve and pour the oat milk a second time
---
Notes
Oat milk tastes best ice-cold.
If it is left standing for a while, a sentence will appear at the bottom of the bottle. Either you shake it up, or you just use the upper part by carefully pouring it off.
The oat milk thickens when heated. Therefore it is not suitable for coffee, but great for thickening sauces.
The oat mixture can be mixed well into muesli, dried oatmeal can be made from it.
Keywords: Oatmilk, plantmilk