We had a perfect weekend. Full of joy, and laughter. With boys who were more in the water than outside… With good food and LOT'S of raspberries! In raspberry love…
There is a field where everyone can come and pick the most beautiful and ripe raspberries. You just go and fill your little baskets and eat as much as you can! We went in the morning, but the heat was already out and we were all by ourself. It took maybe half an hour to pick all the berries, the bushes were just overloaded with sweet and tasty fruits.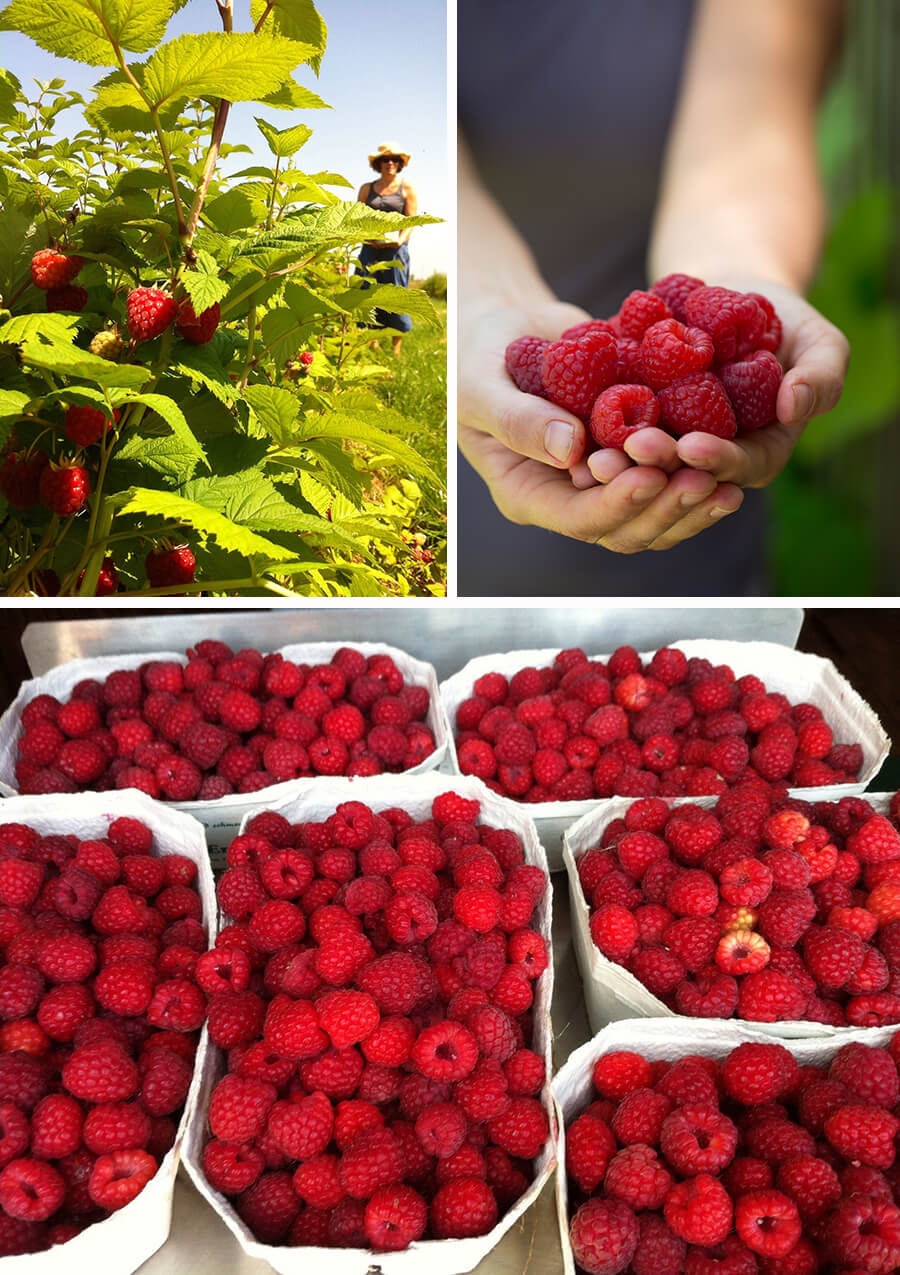 It was hard to stop picking, and in the end we had 6,5 kg in our 6 baskets! Because when you are done, you go to the huge scale, see how much fruits you got and put the money in a little cash box. Done!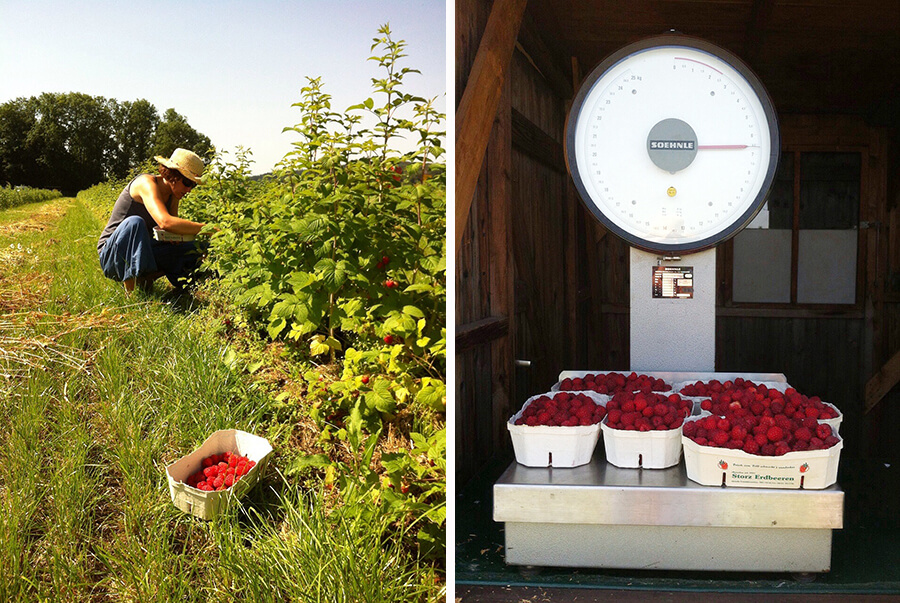 At home we startet to make yummy raspberry marmalade, and as the neighbor from upstairs gave us her Thermomix, it was no hassle at all (maybe as well, because my mother in law took over and basically I have to say, she made very yummy raspberry marmelade). I never worked with a Thermomix before, but I heard a lot of stories and know quiet a few people who are scoring in it! And I must say: it was very convenient. A classic, basic recipe: only freshest fruits, gelling sugar 3:1 (three parts fruits and 1 part sugar) and fresh squeezed lemon juice. Cooked for 10 Minutes at 100°C and filled into sterilized glasses. Already done, again!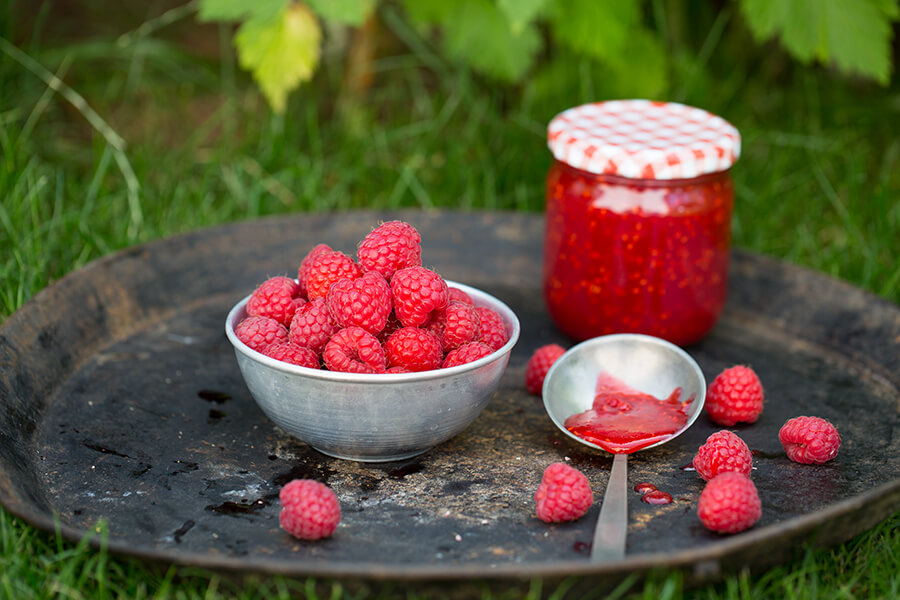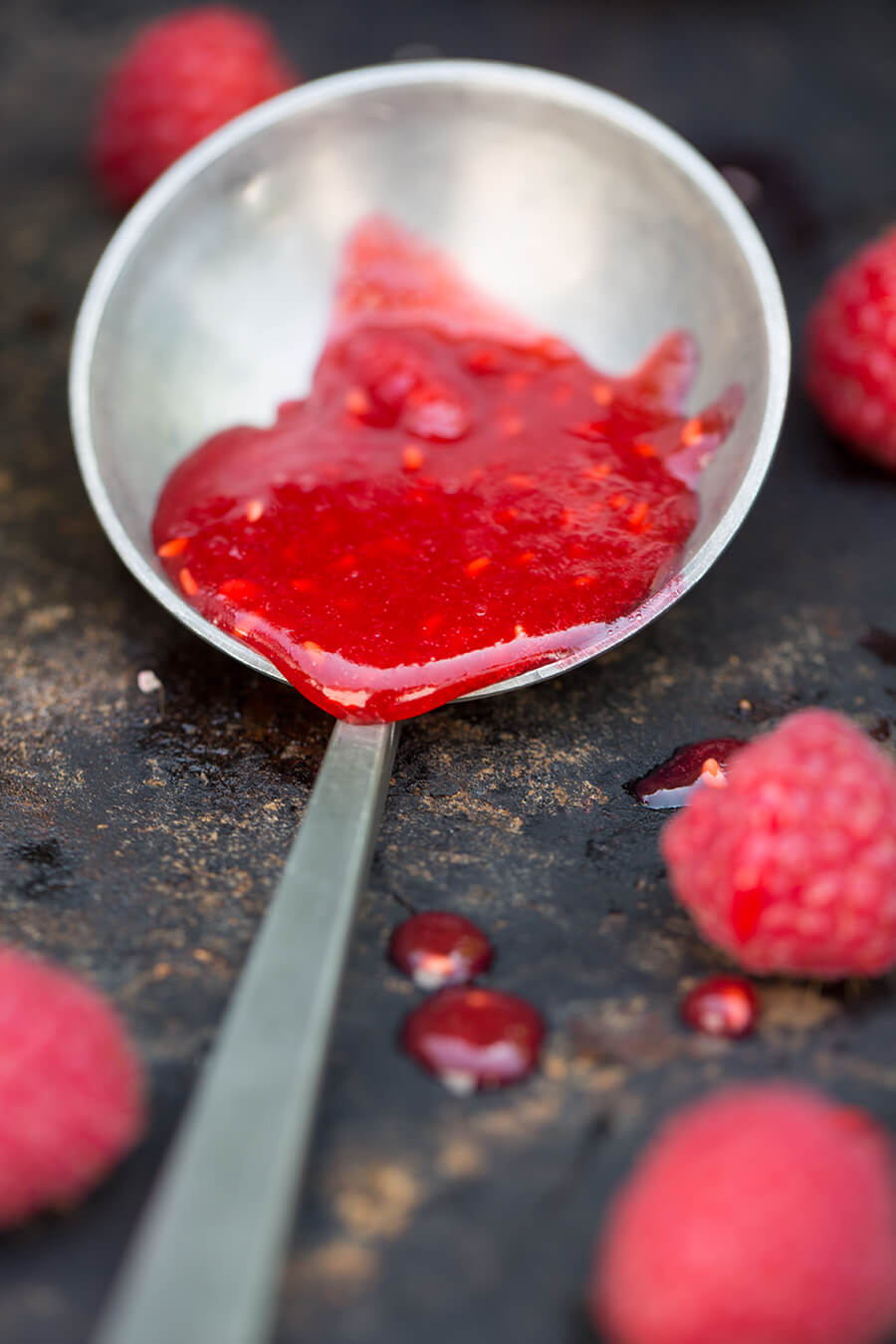 So during the rest of the weekend we ate as many fresh berries as we could and enjoyed the perfect summer weekend with the family. Swimming, swimming again, reading a book, swimming, having a perfect barbecue, swimming, sleeping… I don't have to say it was a nightmare coming back to town… But we'll be back!