Summertime is grill time!
Are you also all happily barbecueing this summer? We love to cheer on the grill in our garden. However, this year we don't grill much meat and sausage, but bread!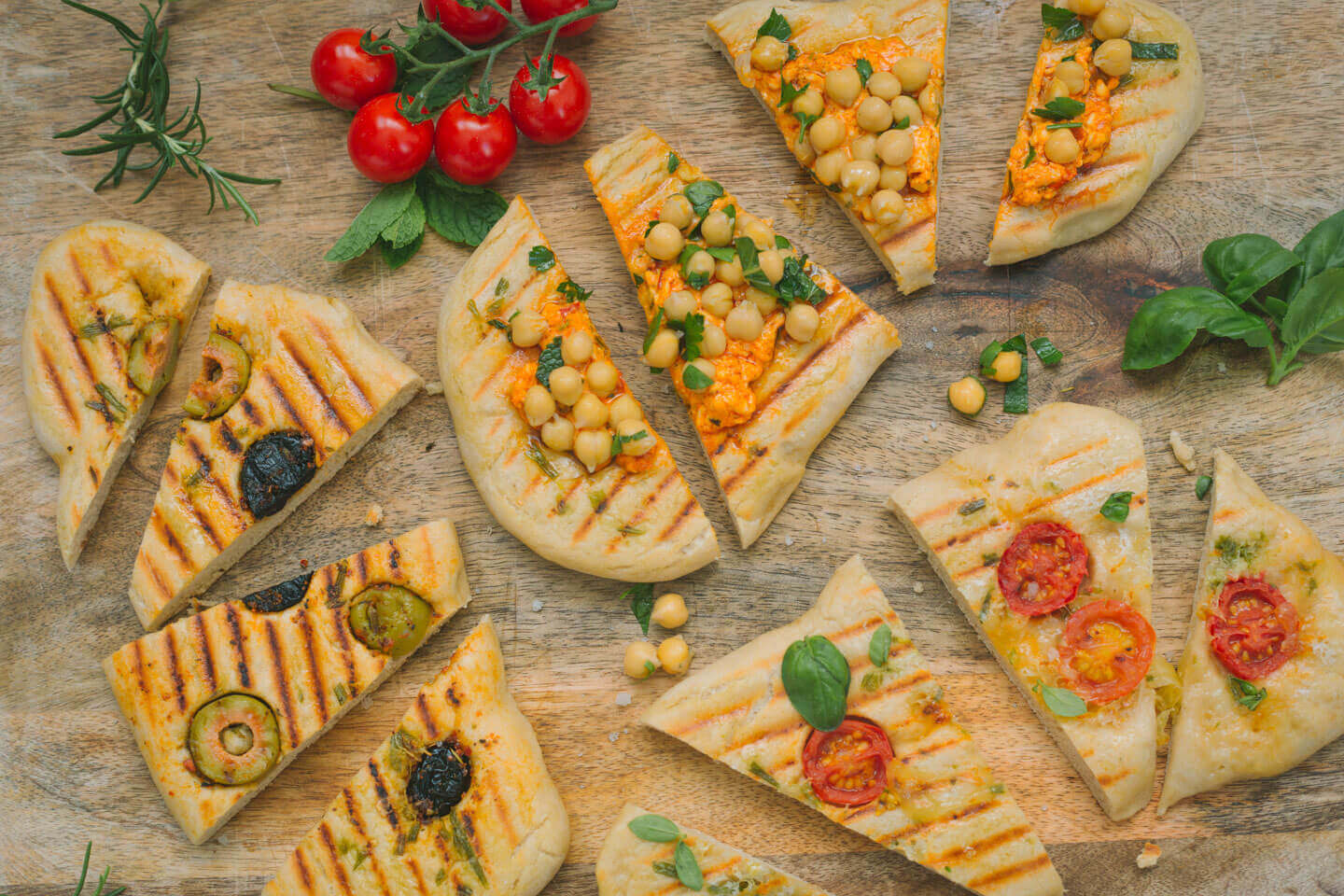 The variations are endless and you can find something for every taste. Quite banal, only with herb butter coated. With olives; Tomato mozzarella; Chickpea salad; green salad….
The main dough is focaccia dough
A very simple, simple and fast made foccacia dough is the basis of the grill bread. I have written down the recipe here: focaccia with tomato salad.
For the olive bread, simply press whole or halved olives into the raw dough and grill. Tomatoe mozzarella: halve the cocktail tomatoes and place them in the dough with mozzarella pieces. Sprinkle with fresh basil after grilling. And for the chickpea variant, I took a spicy sheep's cheese spread at the Turkish greengrocer around the corner. After grilling, put it on the crispy bread and serve with chickpeas salad.
The chickpea salad is made super fast. Mix a can of chickpeas with a small bunch of chopped parsley and mint. Add 2 tablespoons of olive oil and the juice of one lemon. Season with pepper and salt.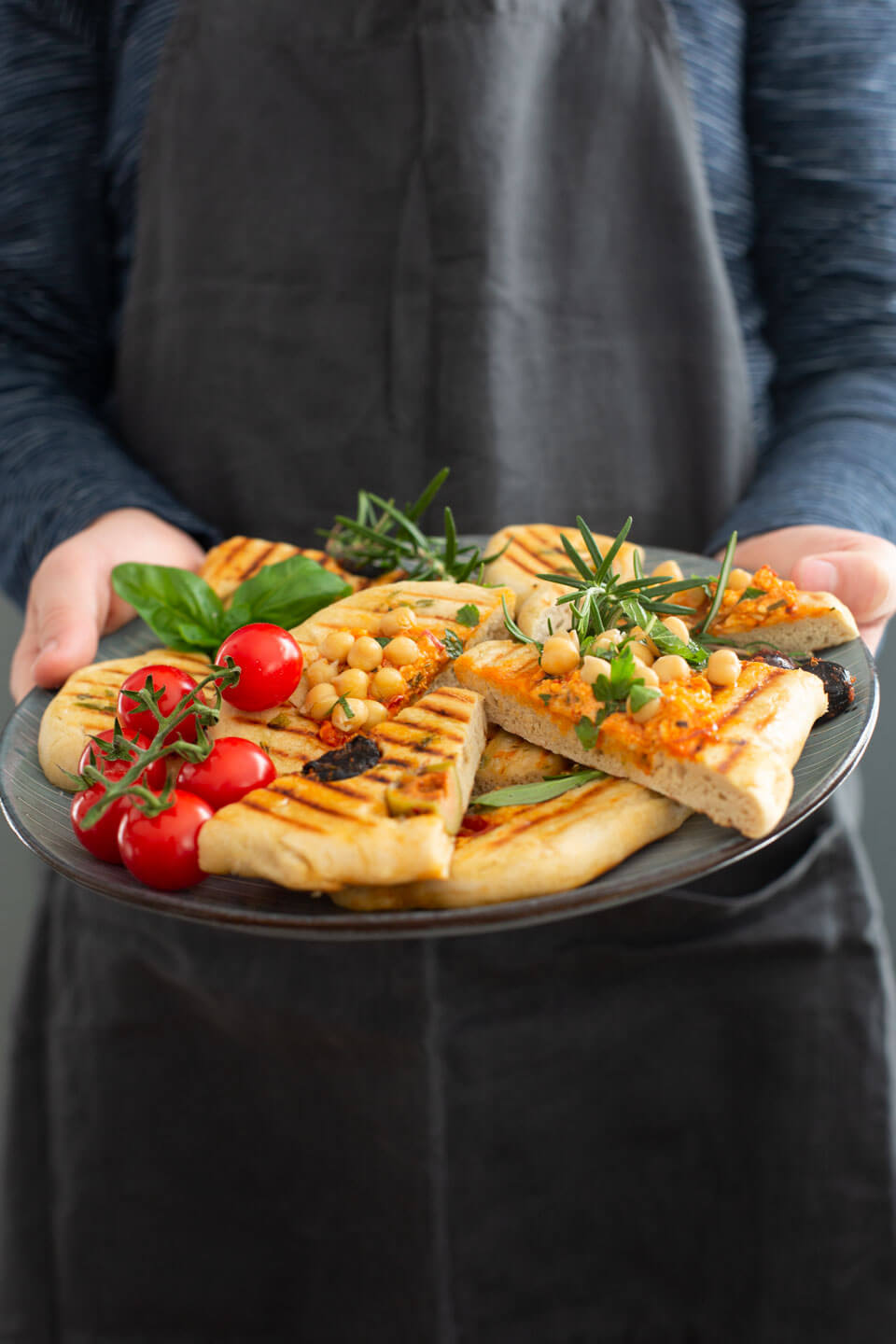 No desire for sausages
We still bought some little sausages, which are otherwise always quickly gone. But with the grill bread on offer, they are virtually left! I wasn't expecting this at all, but how cool is that?
The kids love to make a fresh herb butter. They walk through the garden and collect chives, lemon balm, nasturtium, marigolds, borage, lovage and whatever else is right, hack the herbs and flowers with lots of love and mix them with the butter. Delicious!
Sweet grill bread!
And because the garden is full of berries, we also dare to have a sweet variation – and it's also delicious.
Blackberries, gooseberries, currants, blueberries ….
Everything goes into the dough, of course this time without the herb-olive oil mixture! Drizzled with honey or maple syrup and topped with fresh berries and yoghurt after grilling! Really the fastest cake from the grill!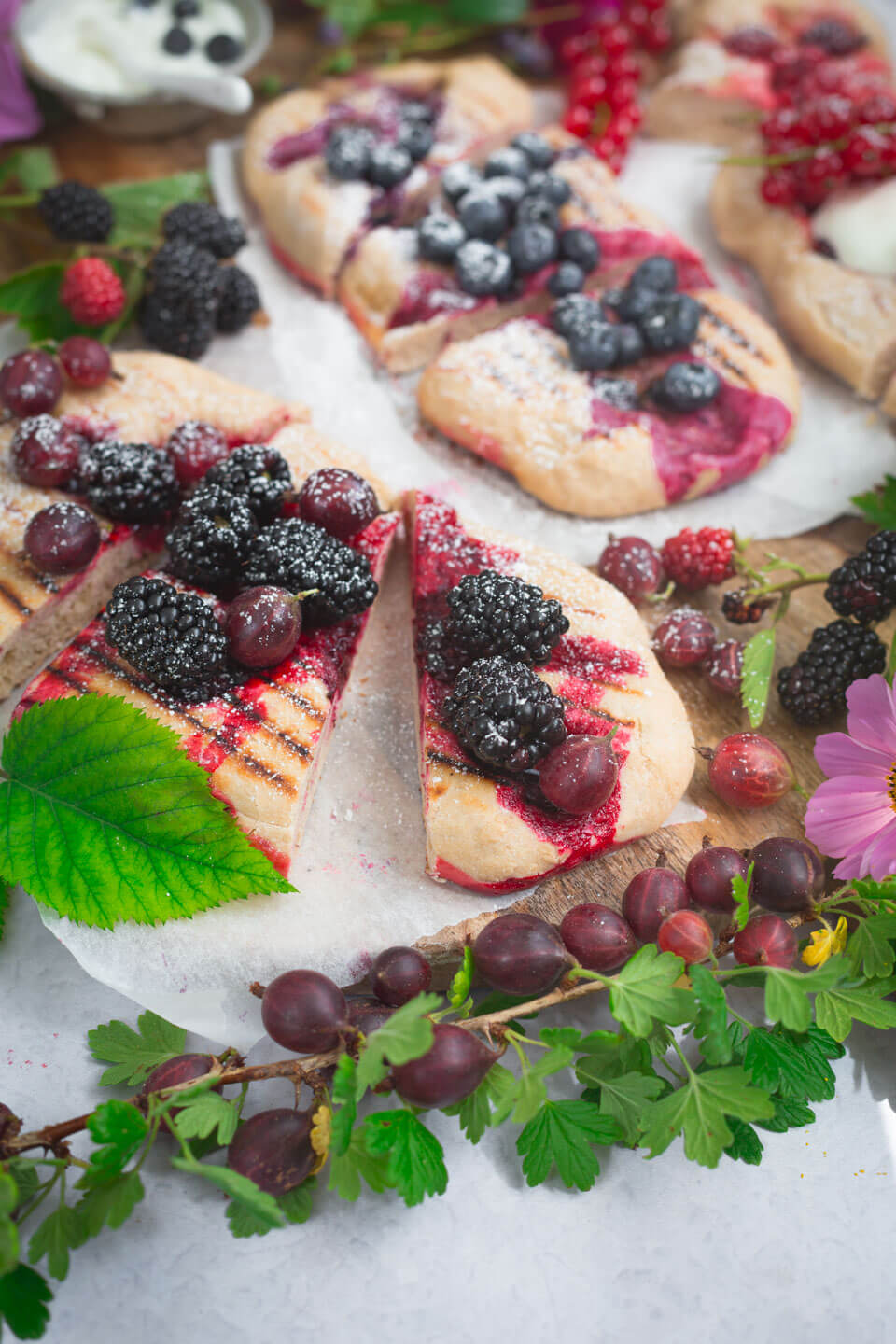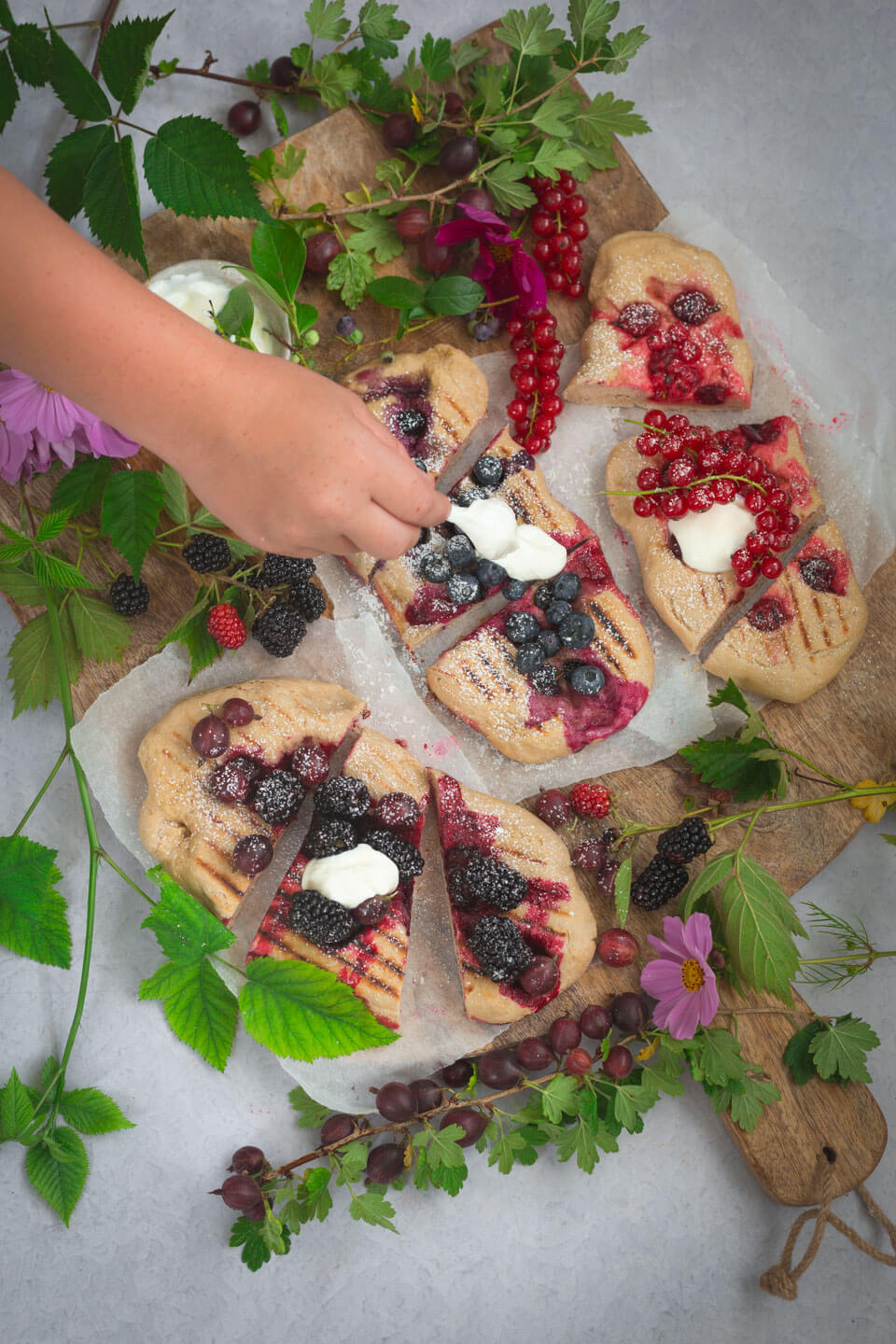 I had active support for the photos. The fifth grade students of our Elder had to have a Social Day. The children have to look for an employer and work for at least 5 hours. For this they are paid, the money goes to the association "SCHÜLER HELFEN LEBEN". A classmate came to me, and helped with all the steps it takes to make a nice picture. Thank you for the help – and a great action from the school.