Summer time is berry time!
One of the wonderful summer benefits are the many berries that are now ripening! We revel in currants and raspberries in the garden, the gooseberries are almost ripe and the wild strawberries still bear. Only the blackberries need a few more days.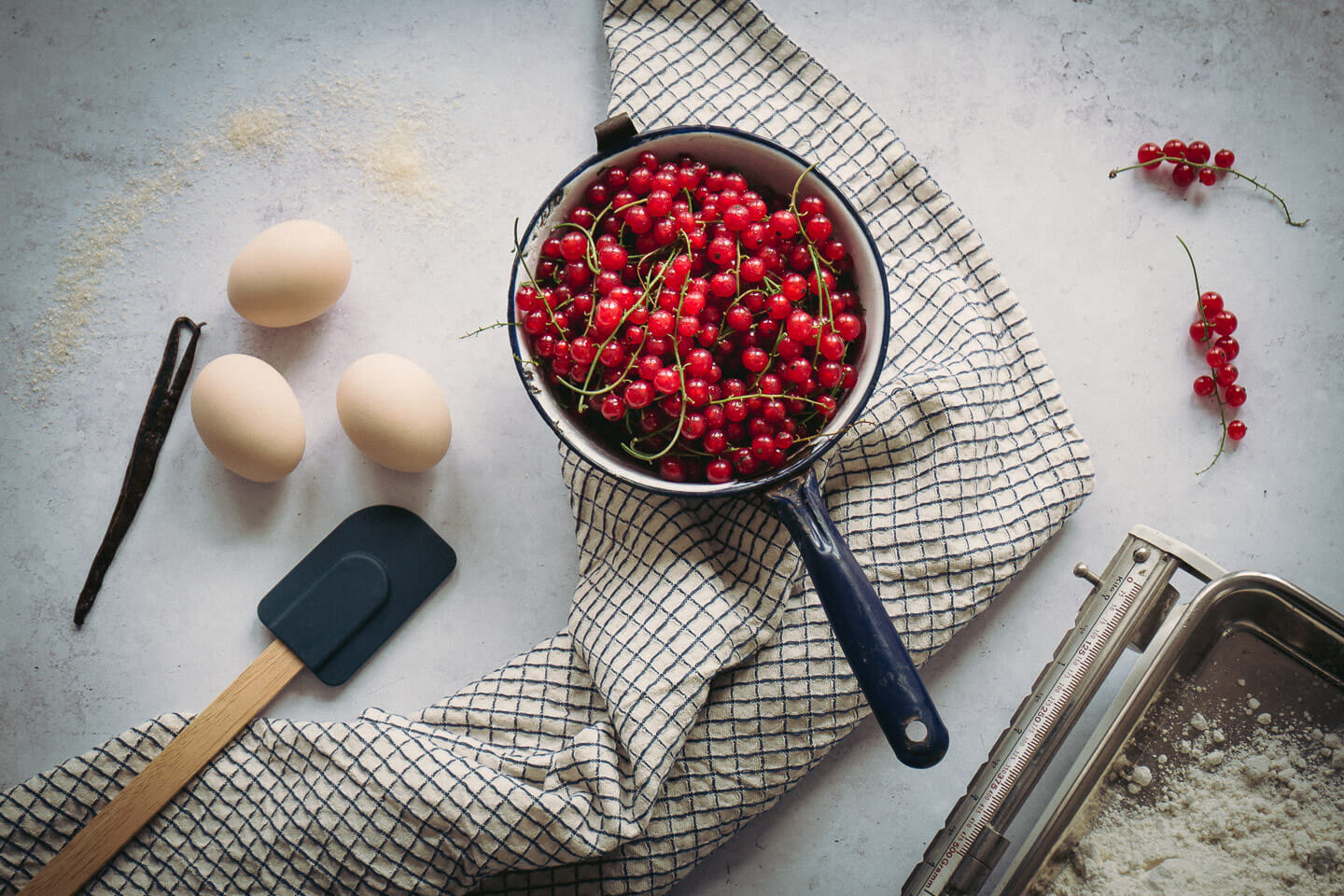 My favorite Red currant cake!
The recipe is a classic! Red currants and meringues are the perfect combination and the juicy dough with the many eggs is heavenly.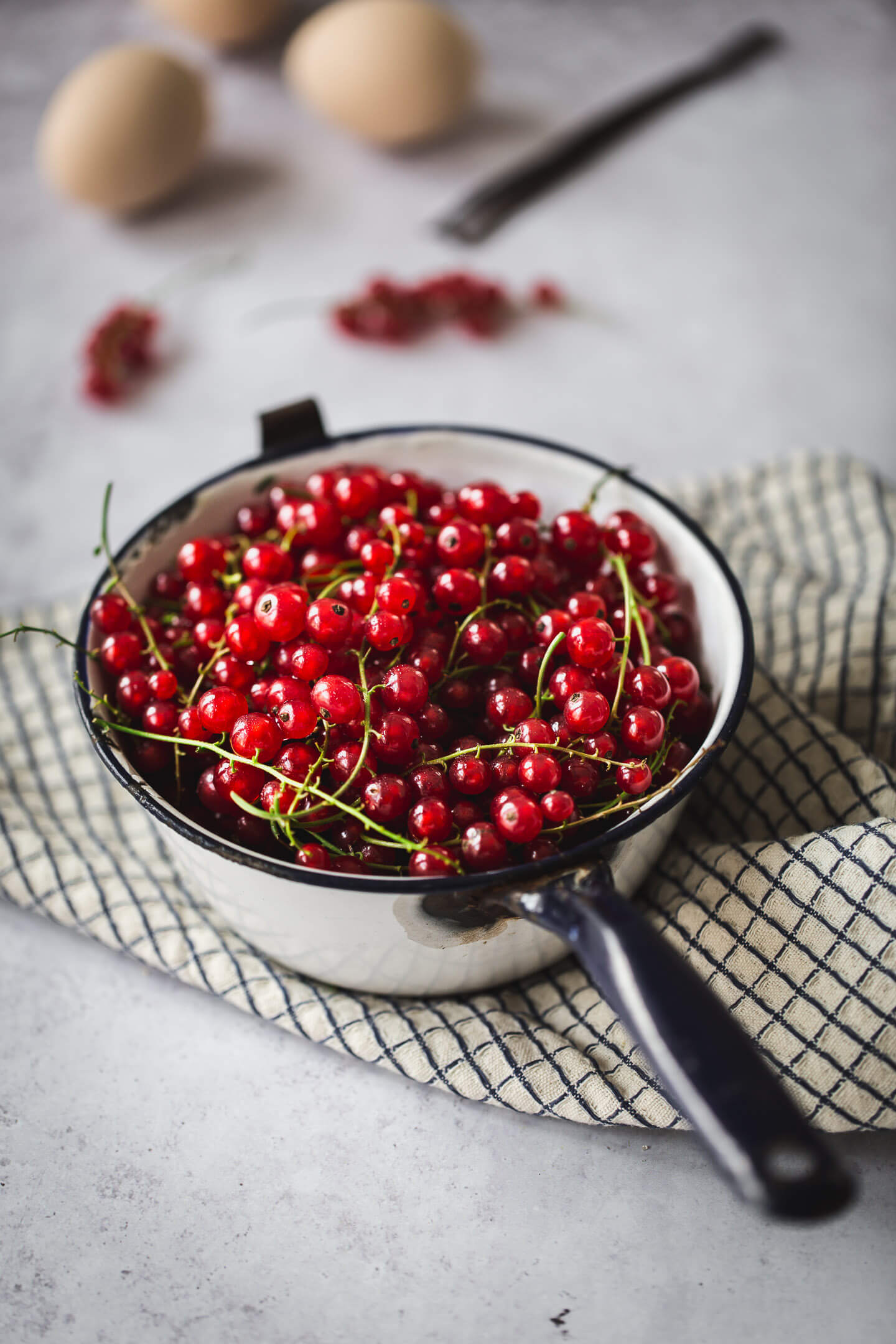 A tin full of luck!
So I quickly cycled into the garden and picked red currants. Last year our old red currant bush unfortunately died. The new tree is still small and does not carry too much berries yet – but it's enough for a tin cake!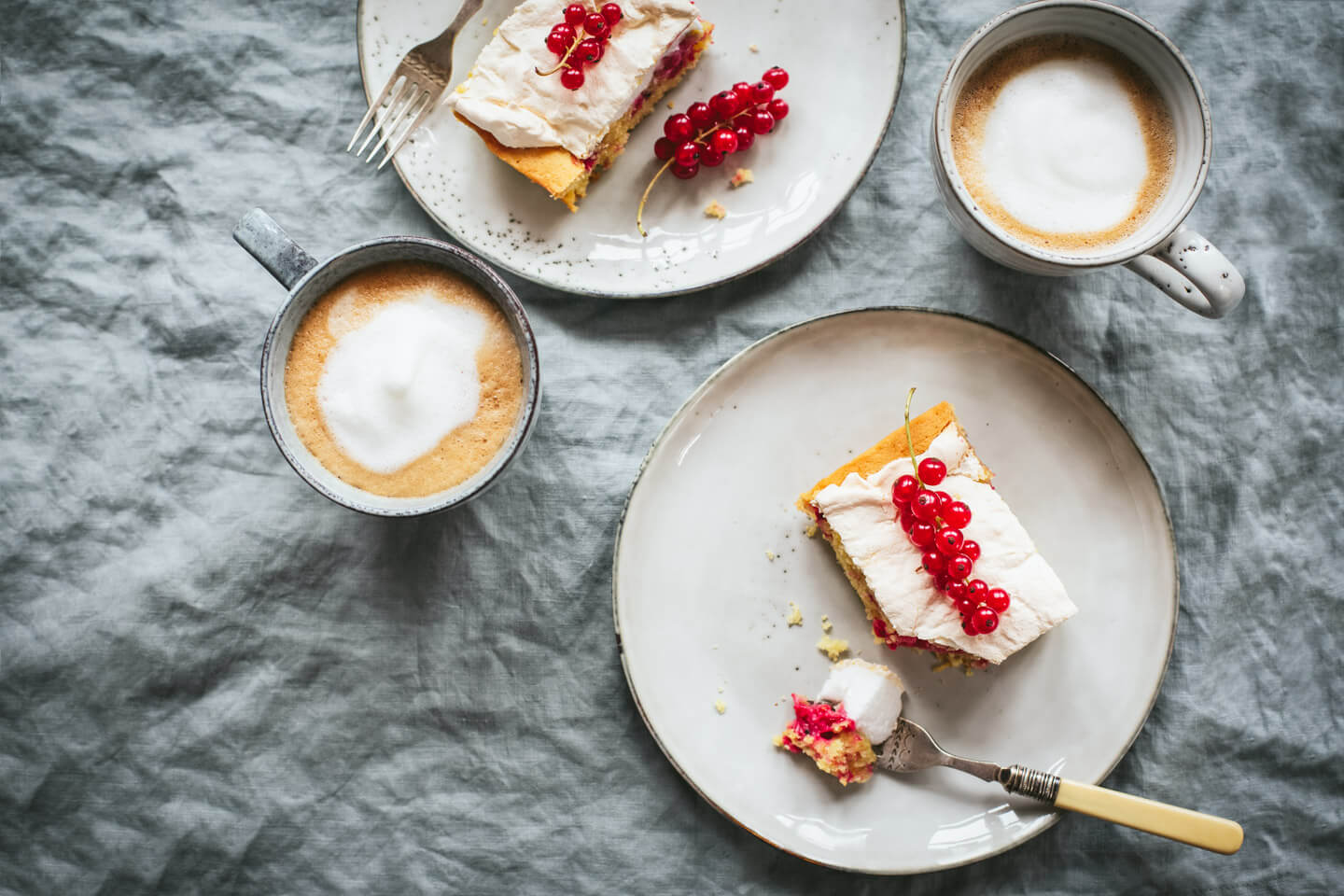 Red Currants Meringue Cake
For the dough:
375 g of butter, room temperature
250 g of raw cane sugar
1 vanilla pod
1 pinch of salt
6 medium sized organic eggs
350 g of flour
125 g cornstarch
5 1/2 teaspoon baking powder
500 g of red currants
For the meringue:
4 medium sized organic eggs
200 g sugar
Preperation:
Preheat the oven to 150°C.
Wash red currants. Take a fork and brush off the red pearls from their panicles.
Beat the butter, sugar and vanilla with the whisk until frothy. Gradually add the eggs until a homogeneous bright mass has formed.
Mix flour, starch and baking powder and stir.
Take a deep baking sheet and grease slightly. Spread the dough evenly on it, smooth it out. Put the redcurrants on the unbaked dough (just drop them on top).
Bake for 20 minutes at 150 ° C convection.
In the meantime beat the egg whites until stiff, gradually add the sugar.
Remove the cake from the oven. Carefully spread the meringue mixture on the cake. Bake for another 20 minutes at the same temperature.
And what is your favorite summer cake?
What is your favorite cake recipe during summer? I'm eager to hear about it. And if you bake the redcurrant cake, then let me know if it tastes as good to you as it does to me!