Isn't Swiss chard one of the most beautiful vegetables?
Every year I look forward to the colorful stems of the Swiss chard. Unlike carrots and beetroot, chard is one of our reliable vegetable suppliers from the garden. He grows uncomplaining, fast and colorful.
It even grows on our balcony
This year I  run the project "Edible balcony". And the Swiss chard feels very happy between  basil, beans and salad… It is growing and growing and I can harvest at least every 4 days!
The stems shine pink, red, yellow, orange. It is so beautiful! I harvest the chard bit by bit, so it always has time to grow back. The leaves migrate in salads or are to be wrapped.
Summery chard noodle salad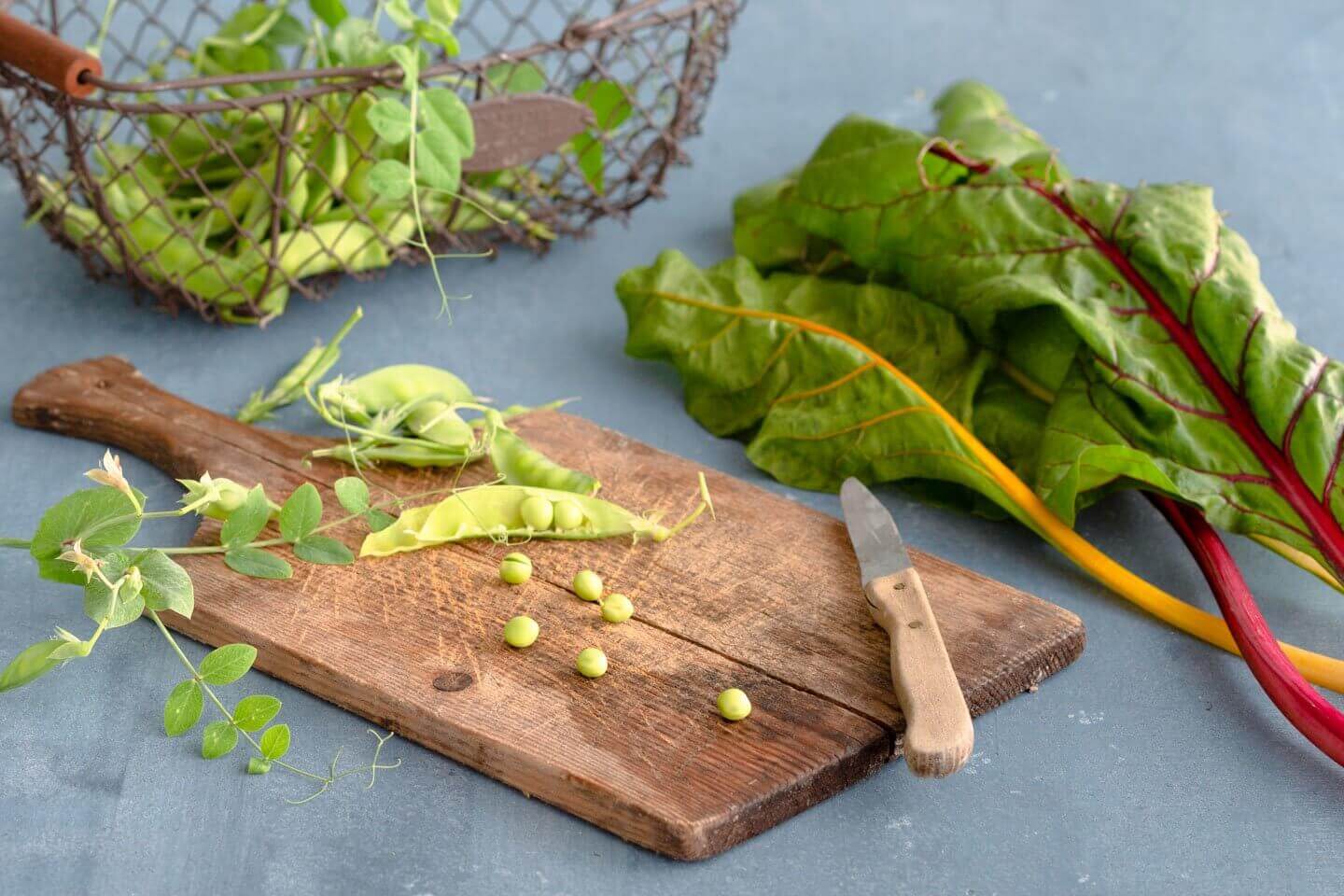 The peas and sugar snap peas are growing diligently, soon I won't be big enough to harvest them anymore!
Do you know the little Greek noodles that look like rice? They are called Kritharaki  and they are now also available in the domestic noodle rack. The small noodles are great for a quick pasta salad with lots of vegetables in it!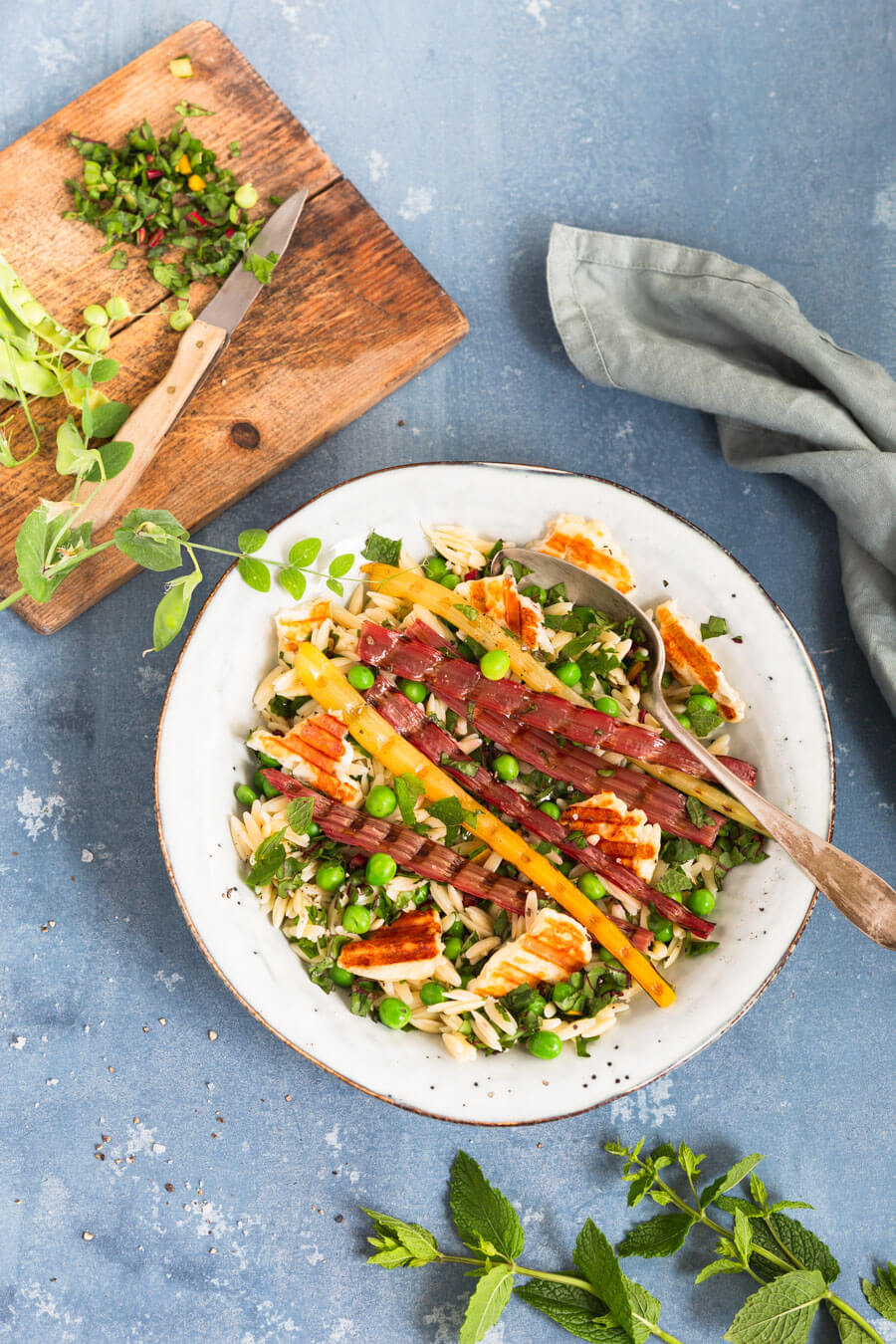 Perfect for grilling
I chopped the chard leaves, but the chard stalks were grilled together with the halloumi. That makes the salad nice and hearty and who wants to have a vegetarian barbecue is just right here.
Summery chard noodle salad
250 g Kritharaki noodles
300 g fresh or frozen sweet peas
8 stalks of fresh, colorful Swiss chard
250 g Halloumi
1 organic lemon
4 TBS olive oil
1/2 bunch of fresh mint
salt and pepper
Peel the peas (if you are using fresh peas). Boil the noodles in plenty of salted water, add the peas for the last 3 minutes, quench and allow to cool.
Wash the chard, finely chop the leaves and sprinkle the stems with a little olive oil.
Cut the halloumi into thick slices.
Put mangold stalks and halloumi on the grill (works very well in the contact grill and otherwise in a pan). Grill / roast until golden.
Rinse the lemon, rub the skin and squeeze out the juice. Mix with the olive oil, salt and pepper and toss with all the other ingredients.
Wash and peel mint leaves. Finely chop and pour over the salad.