As you all know, I am loving my Christmas bakery! I love the smell of vanilla and cinnamon. I love to fill all kind of boxes and cookie jars with the fresh baked goods. I love to empty those boxes again – yummy. I simply love the traditional "Gutsel"-recipes from my granny! Containing a whole lot of butter, and plenty of sugar. I am also not able to make any compromise, hence still using regular (white and non-whole wheat) flour…
However, my boys, when they come home from school, they have a craving for "something". In detail they would really like to have Christmas cookies, which is understandable but leaves them with a sugar shock despite some long lasting real energy. So, they need something healthier…
Since I have already told you about my winter favorites "homemade chicken broth" and "ginger", there is a recipe with my third favorite winter ingredient: "turmeric" (a.k.a. curcuma)! The bright yellow of this spice lays a smile on the dullest winter day!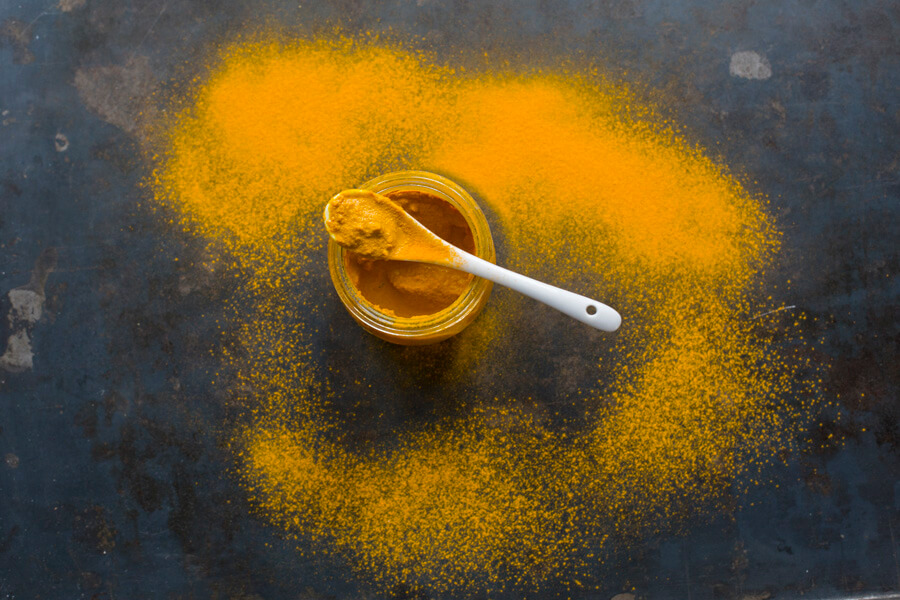 Turmeric is quit an all-rounder. You might run across it on my blog a couple of times in the next weeks.
Today: the healthy muffin snack!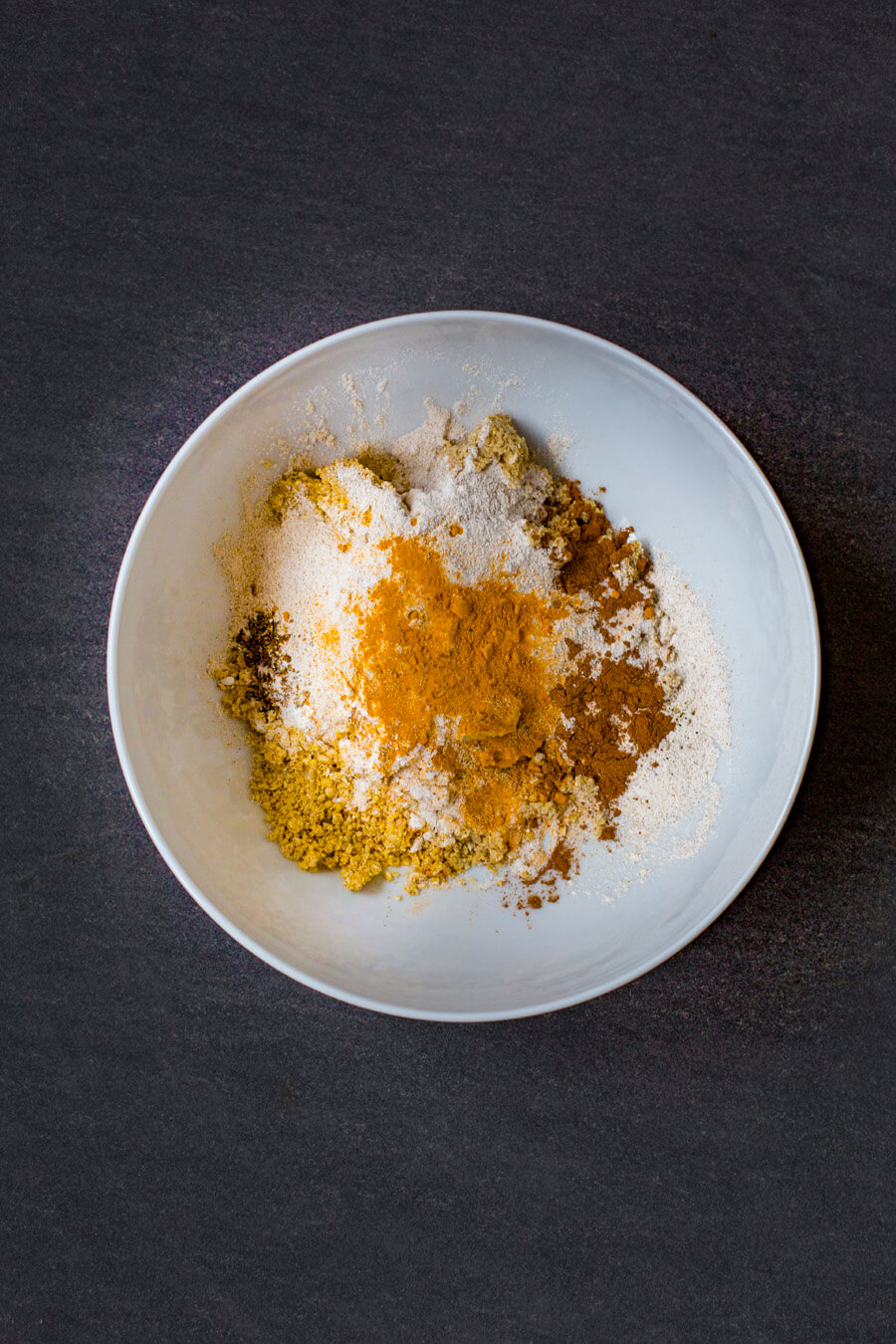 To be honest with you, so that you don't feel cheated – the muffins were semi-successful with our boys! Our oldest son, a gourmet, who eats almost everything liked them. The two young ones took a hearty bite just to come to the devastating verdict – "doesn't taste good". Sigh… They only peeled off the crunchy oatmeal from the outside of the muffin and didn't pay any attention to the rest of it. Hence, a fruit dish for it is then. I really did like the muffins, though. So I gave away the muffins to a friend of mine who also really liked them. That is why the recipe made it here…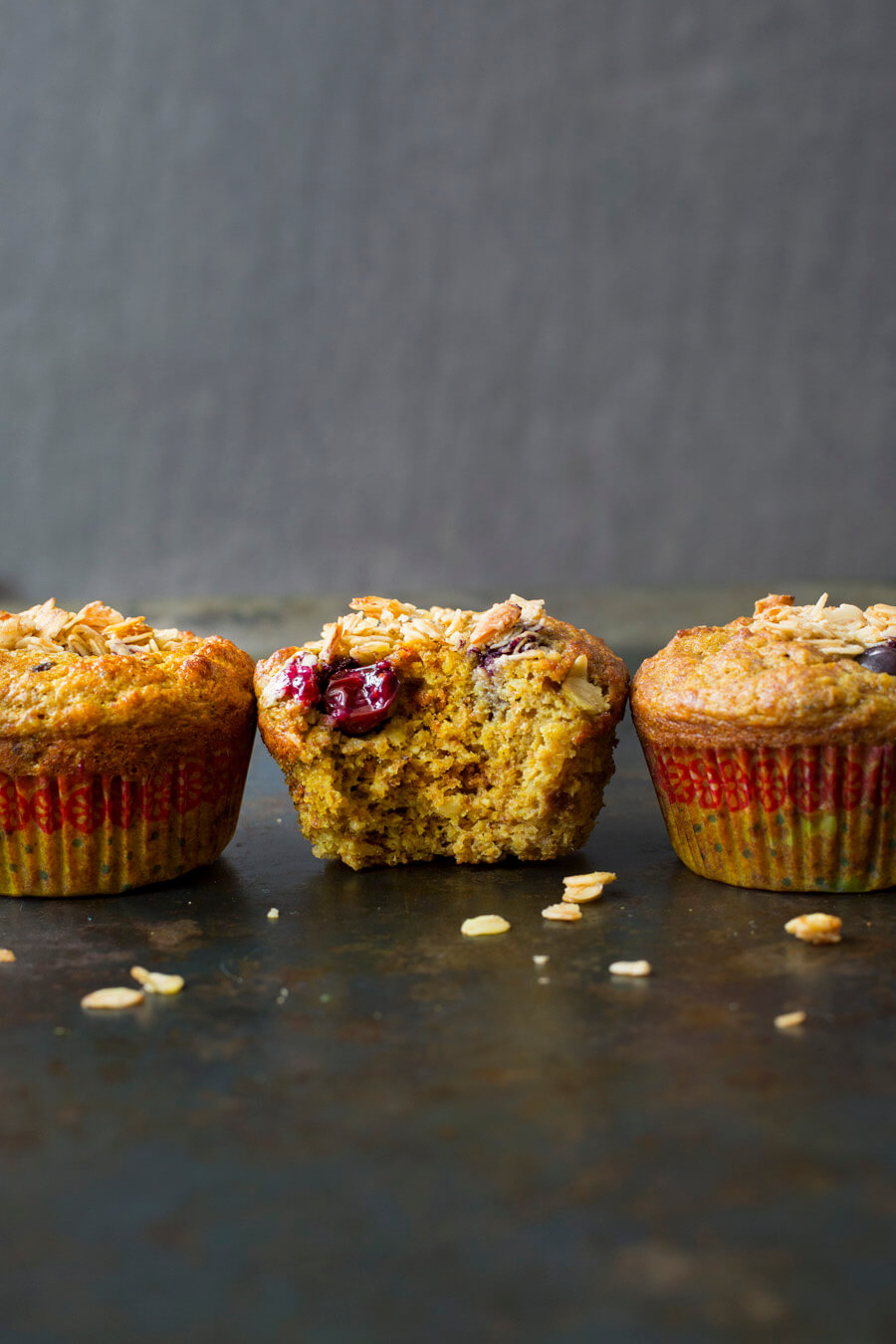 So try it out. For me it's also a great breakfast alternative, if you want to eat something different once in a while. Also great for winter-trips into the snow… Delicious!
Turmeric-Nut-Muffins with Blueberries and Crunchy Oatmeal
for 12 Muffins
Dry ingredients:
100g pinenuts
85g oatmeal
90g buckwheat flour
1 1/2 teaspoons baking powder
1/2 teaspoon baking soda
3/4 tablespoon ground turmeric
1 teaspoon freshly crushed cardamom
1/2 teaspoon seasalt
a pinch of pepper
Wet ingredients:
160ml buttermilk
80g melted butter
2 ripe bananas, smushed
5 soft prunes
3 eggs
A large handfull of blueberries
Oatmeal-crunch:
30g oatmeal
2 tablespoons of coconut oil
2 tablespoons of maple sirup
Preheat the oven to 200°C. Prepare muffin baking tray with papercups. Blend oatmeal and pine nuts to a grainy flour. Add the rest of the dry ingredients to it in a large bowl. Mix the wet ingredients (without the eggs) to a smooth mass. Add the eggs and mix again briefly. Add to the dry ingredients and mix it by hand. Divide into the muffin sheet, add a couple of blueberries on top and sprinkle the mix for the oatmeal-crunch on top of all that.
Bake for 18-20 minutes. The muffins are delicious if you eat them while they are still a little warm. They stay juicy and moist for 3 days and you can freeze them easily.