I know, there was a lot of food shown on this blog, and please don't worry, there will be more soon…  But this month of June was under the sign of the family wedding and so there is another flower/decoration post .-)!
Believe it or not, it was pouring down, when we woke up on Saturday morning, not just drizzling, no really hard rain. We packed our little bus again with all the flowers and drove right next to the beautiful mountains and the little barn, where the wedding was going to take place. Well you could hardly see the mountains and it was freezing cold.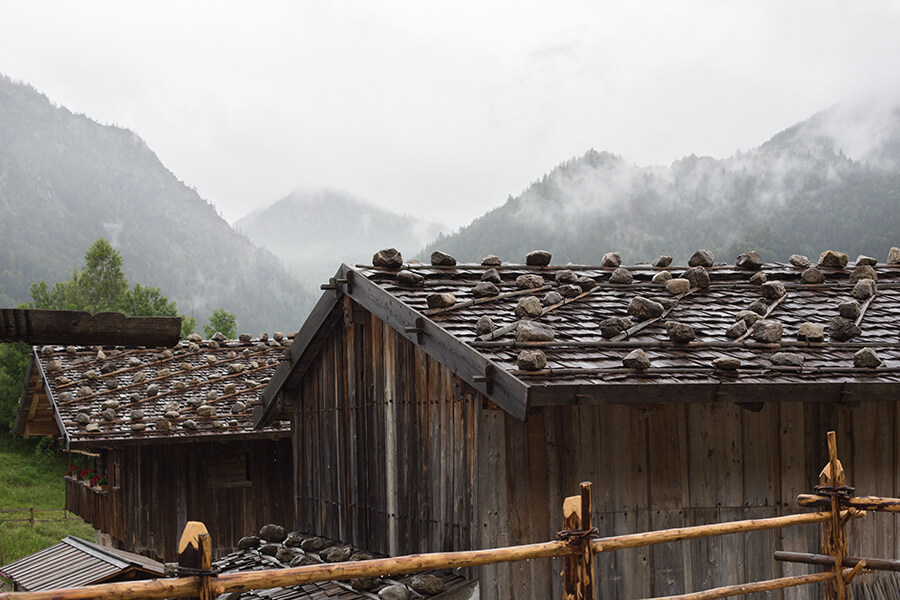 But everyone was in a good mood, and to be honest, standing in a sea of most beautiful flowers, how could someone not be happy? I really felt like a star florist since I had 3 perfect co-workers, who just cleaned and cut the flowers, so that they were ready to be arranged in the vases. What a nice way to work: surrounded by family, friends and of course with the excitement of the upcoming party!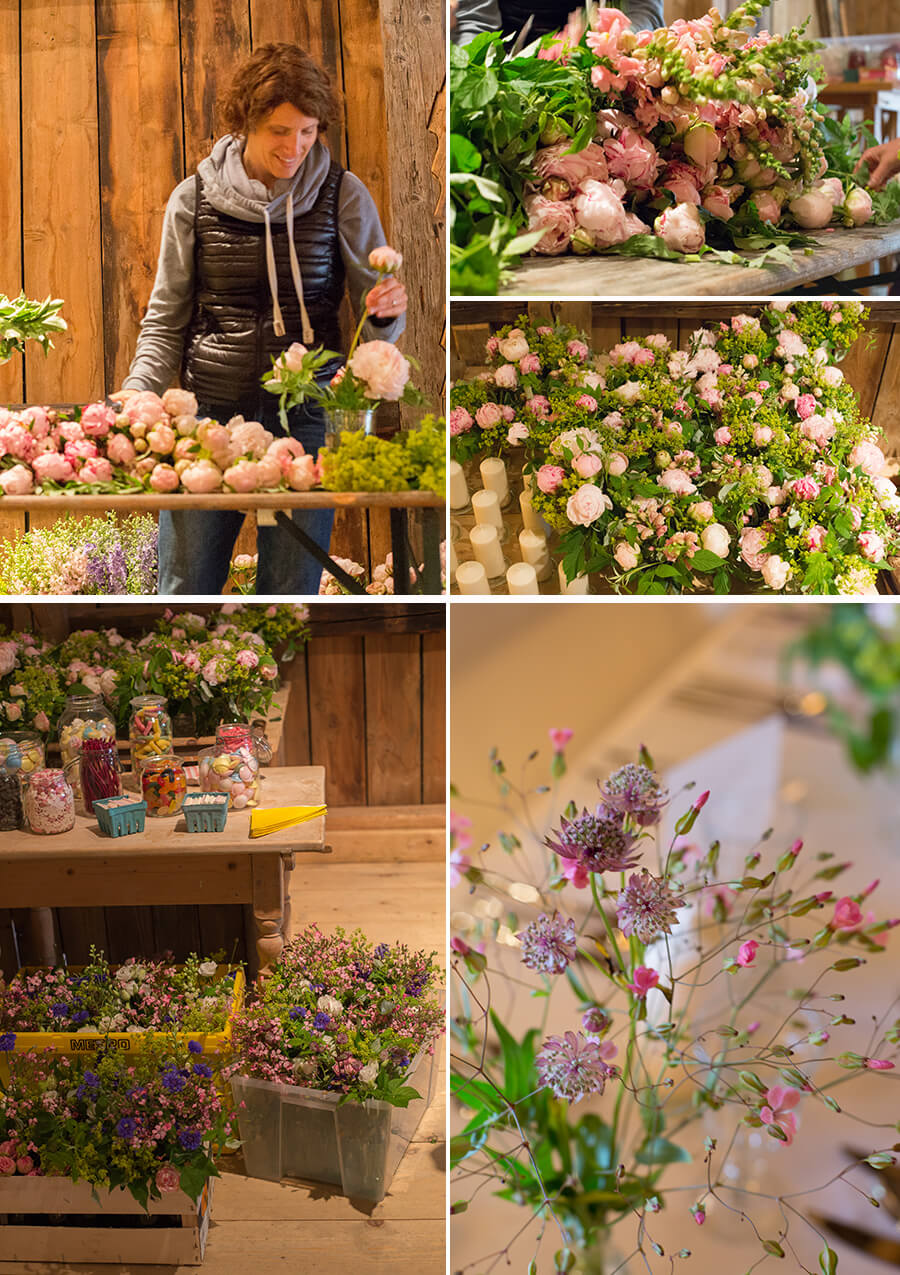 We made bouquets with peonies, raspberry leaves, snapdragons, alchemillas (lady's mantle) and blackberries for the centers, and then a lot of small and filigrane vases for just all over the place.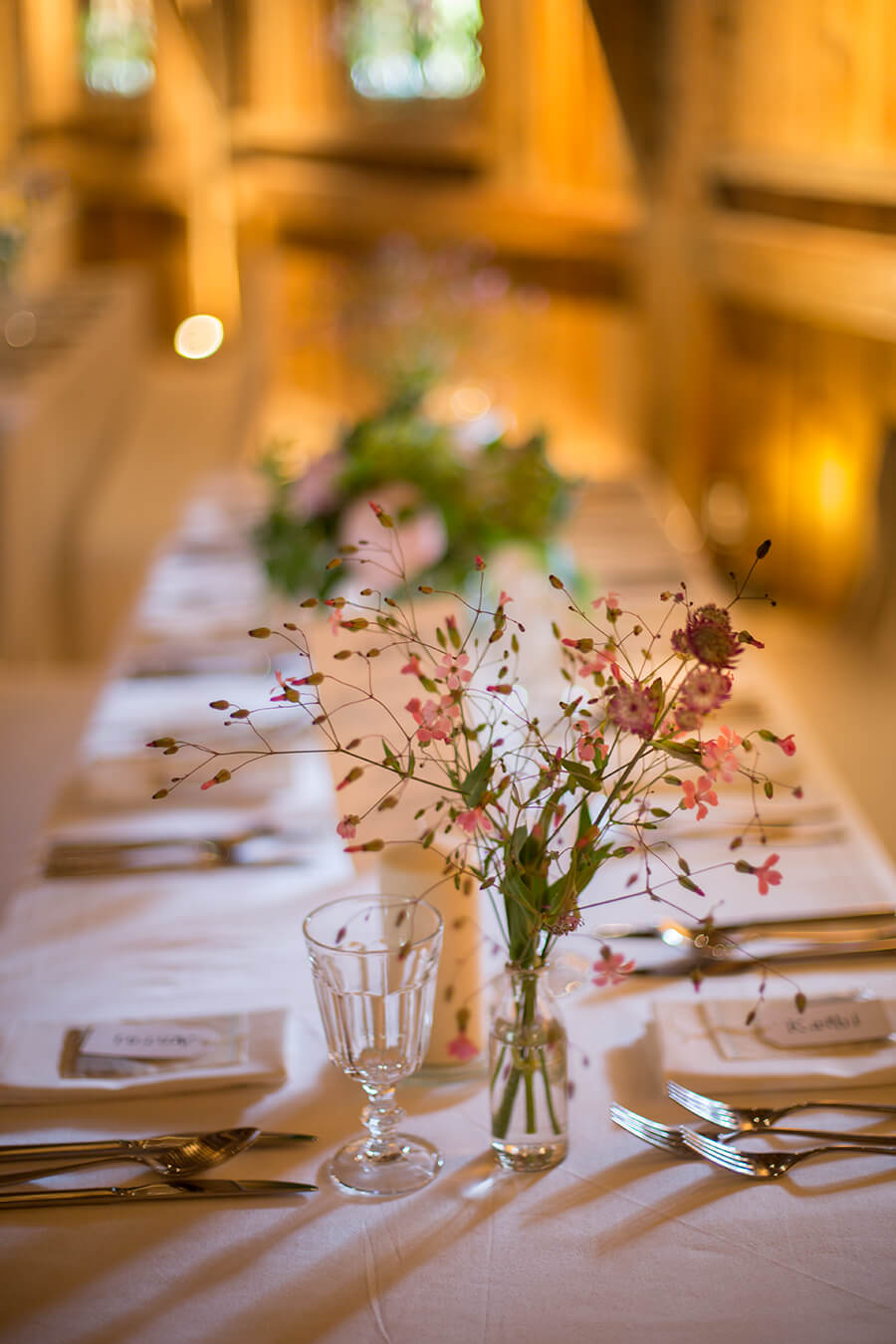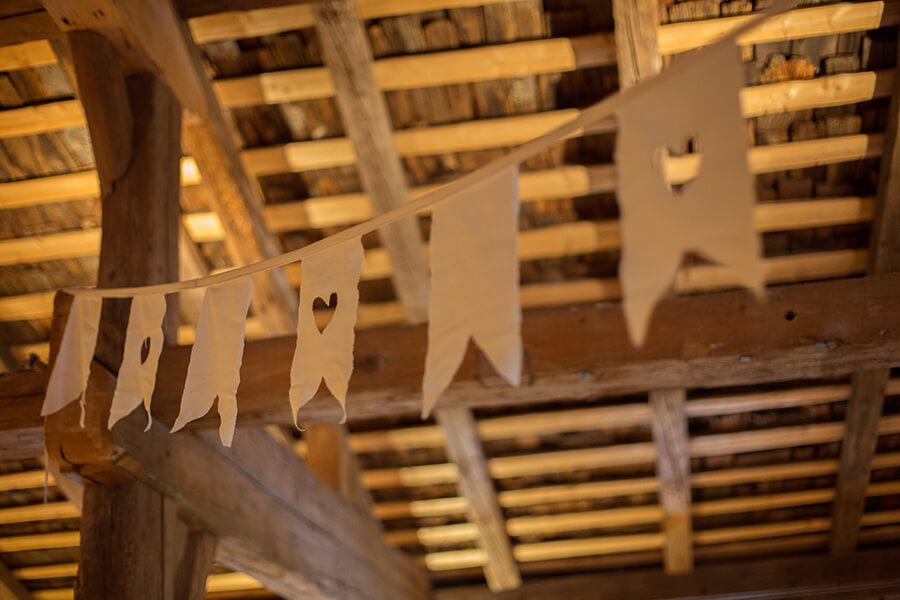 I had sewed a white bunting with little hearts and it added to the cozy atmosphere in the barn. On the picture below, the benches are still missing, but you can get a feeling about the location and the decoration.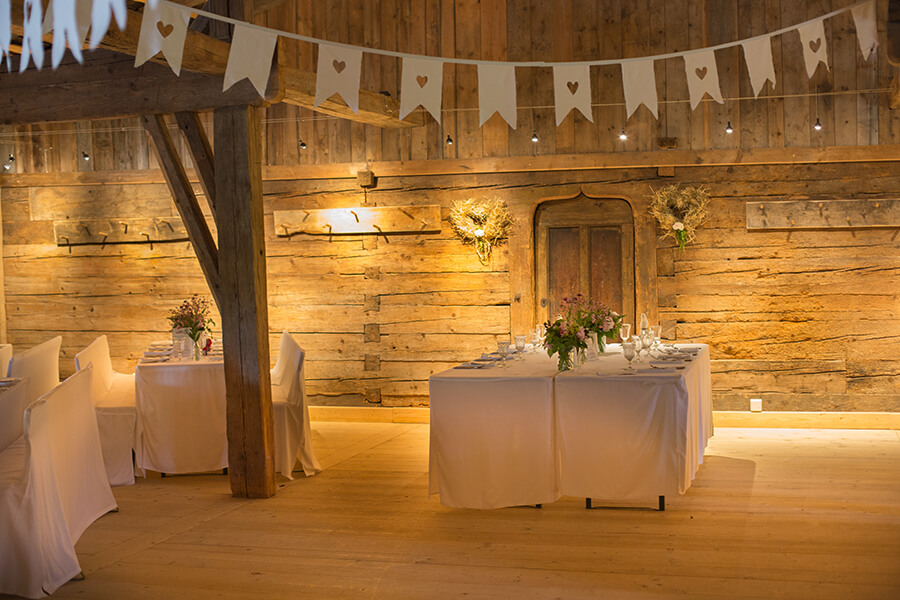 And then, when the bride and groom were about to come and the wedding festivities started, there was even a little sunshine coming out, not for long, but long enough!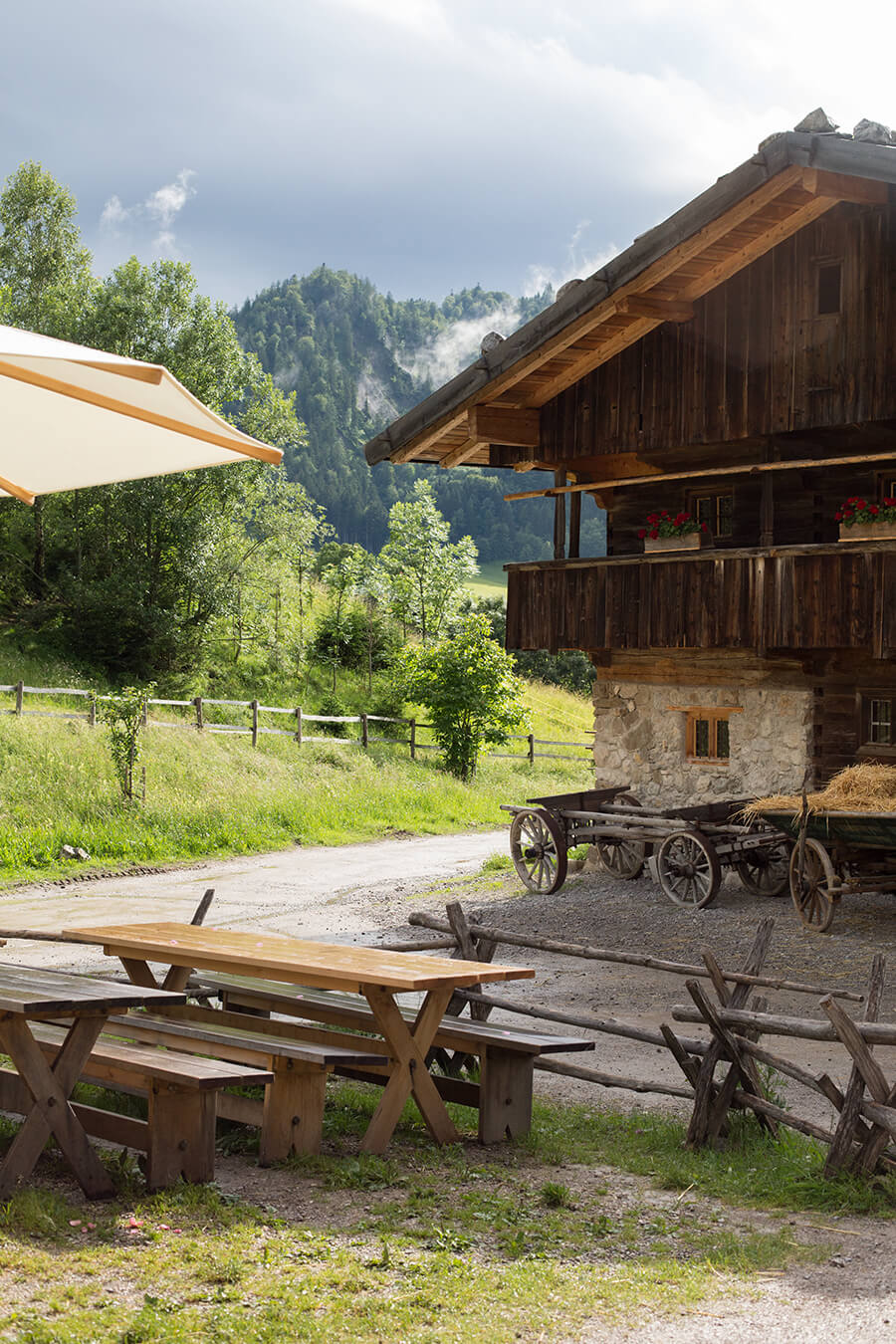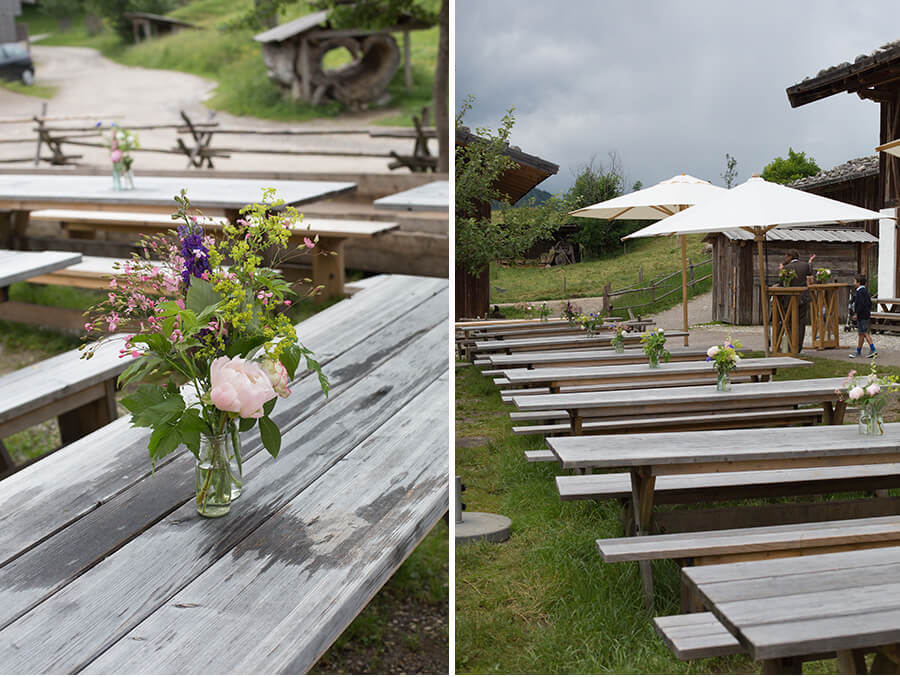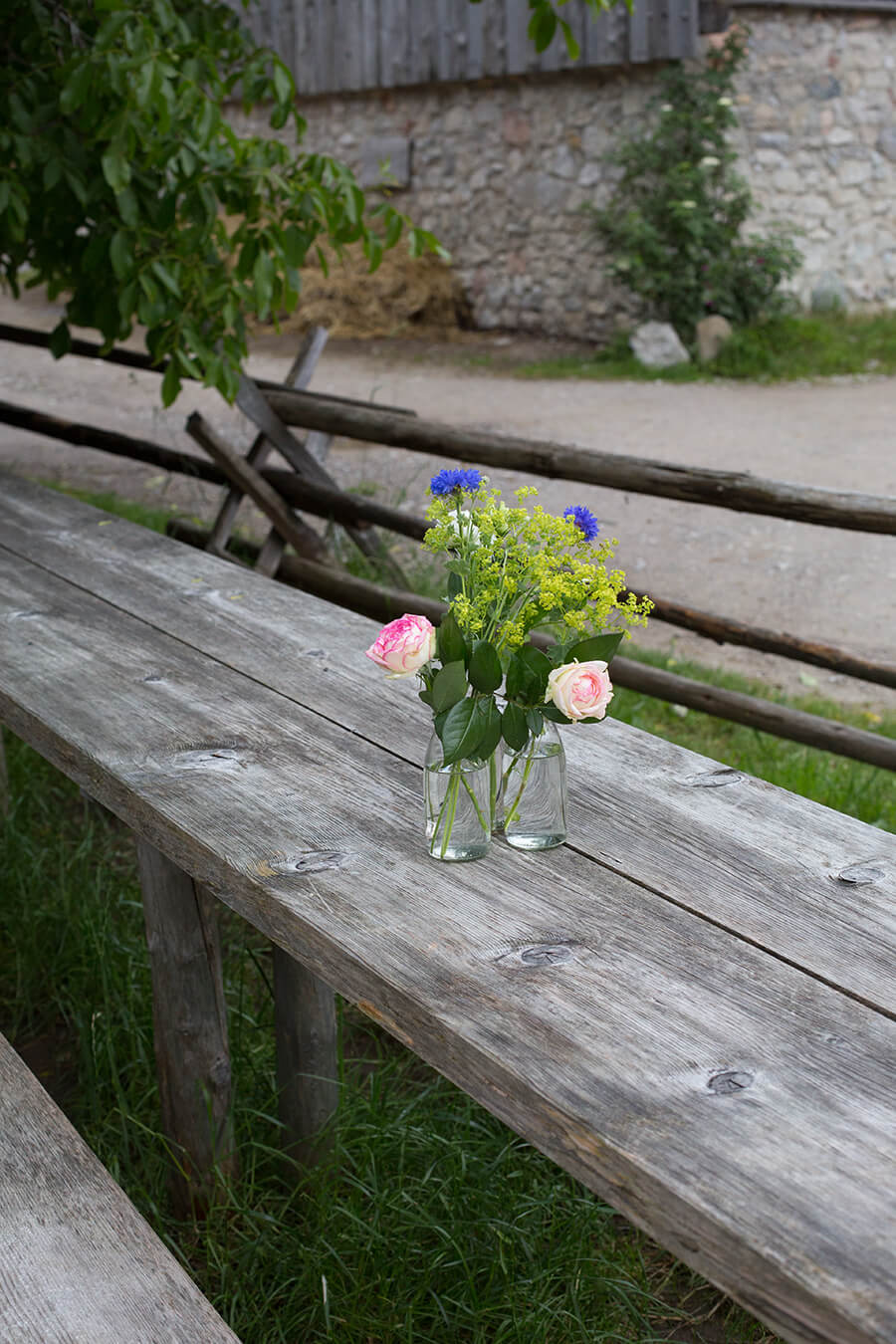 Our boys enjoyed a little chat with the cows and when the party started, the rain came back – but in a barn as cozy as the one we stayed in, it didn't matter at all! What a beautiful wedding, Congratulations again to the bride and groom, and a huge thank you to all my perfect co-workers, one even came from Hawaii ;-).