My little blog here is turning 1 year old! It's hard to believe but it has been a whole year since I started to blog, to photograph, to develop recipes and show them on this site. Time has flown by and there are still a lot of things I want to improve. But I am so happy to run this site as it allows me to play around a bit and also to develop my own style little by little.
We will be in the mountains for the weekend, so here comes my Happy Birthday picture. A remake of the first one on this blog (take a look here), Mango ice-cream sitting on a mini-pavlova and this time I added some fresh berries as a special birthday gift :-)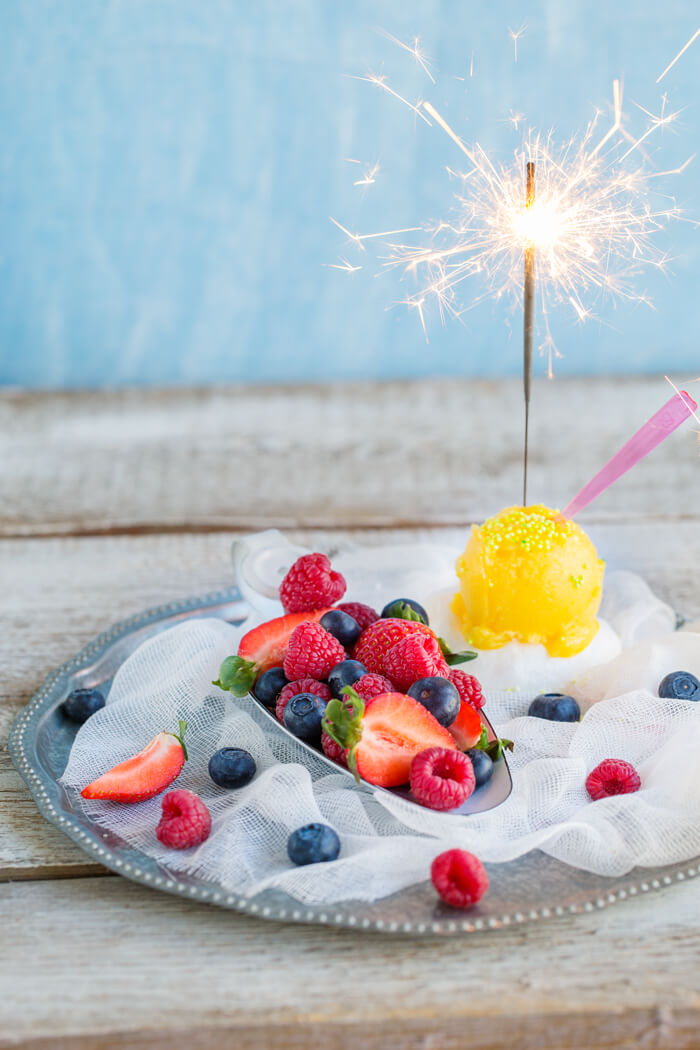 The ice-cream is made with the blender. I feel a bit bad to keep on talking about it, but I am so fascinated by the power of this machine. I froze two ripe mangos yesterday evening and blended them in the morning with a little bit of passion fruit juice. As the consistency is more like a frozen yoghurt when it comes straight out of the blender, I put it in the freezer for about 4 hours. It was perfect to serve after this time. I write you down the pavlova recipe, it is so easy to do these sweet and crunchy and very delicious treats! It is also a perfect dessert for a dinner party, as you can prepare it ahead and just add the fresh berries and maybe some whipped cream if you want in the end! It always looks fantastic, if you want to impress someone with the dessert, go for it!
What do I want to improve? Well, first of all I want go through the process of branding! I would love to have my very own logo and a design to use on my blog, my upcoming Facebook page and my portfolio page. I will need some help for it as I am not a graphic designer at all. It is big dream though. With the branding, I would love to redesign this blog a bit, although I am still pretty happy with the theme I use. But here and there I want to change something and need to dig deeper into the CSS… We'll see.
And most of all, I would love to post more often. This probably won't change for a while, as the time with my little one gets more and more precious. He will start Kindergarten in September, so I want to spend an amazing summer with him! I can see us two spending hours in the garden or swimming pool rather then writing another post…. Everything has it's time, hasn't it?
Reviewing the year I am still amazed by the development I made with my photography. I don't know if it is ok to say so, but I really feel kind of proud about the change that happens in these twelve months… And I know I am repeating myself but again I have to thank Christina and the amazing workshops I did with her. From the moment I started to learn with her I improved my photography skills rapidly. And the networks I got from the workshops are such a huge source of inspiration and everyone is so encouraging – I am so, so happy about it! Thank you ladies for all your support, for all the kind words, all ideas you had to different questions I asked…
I am curious what is about to happen in the next year! Happy birthday my little blog and Happy Friday to all of you!
Print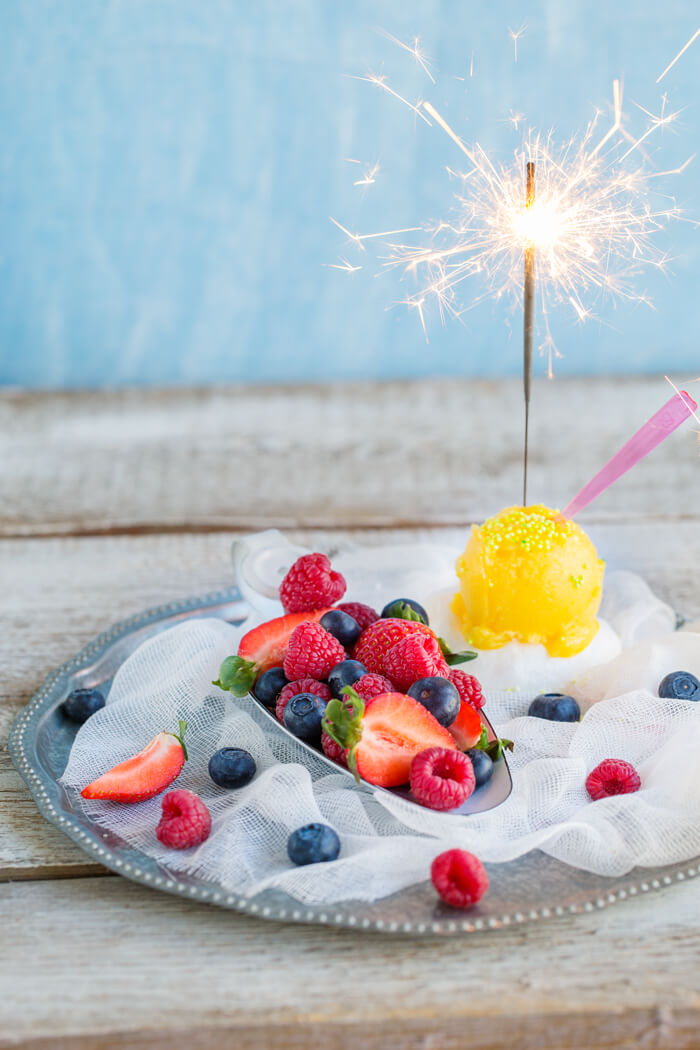 Happy Friday – happy 1st blog birthday
Author:

Prep Time:

10 mins

Cook Time:

60 mins

Total Time:

1 hour 10 mins

Category:

Bakery
---
Description
A perfect dessert or cake to impress
---
6

organic egg whites

300g

fine sugar

1

pinch of salt

1 tsp

white wine vinegar

1 tsp

cornstarch

1 tsp

creme of tartar if available, some drops lemon juice will do the trick, too
---
Instructions
Preheat the oven to 150°C
Beat the egg whites until light and fluffy
Add the sugar step by step, while beating the whites until very white and stiff
Add the corn starch, cream of tartar and white wine vinegar
Take two baking trays and draw circles of your desired size on the baking sheets. Take some spoons of the meringue and form then to circles with a little crater in the middle.
Bake for about 60 minutes while lowering the temperature to 120°C.
Let cool down completely before filling.
---