Fasnetsküchle / Krapfen, that is the name for little donuts, but not in their normal form… smaller, like little balls filled with marmelade, or little rhombs tossed in sugar. They are very traditional in Germany during carnival!
I have to admit that I am not a huge fan of carnival. This was of course different during my childhood. Growing up in the old town of Heidelberg, we had a carnival parade every year right in front of our house. The apartment was filled with friends, everybody hanging out of the window to catch all the sweets flying around. My dad even let an umbrella on a cord down to get all the goodies for us kids… it was a blast!
The second loved memory with carnival are Fasnetsküchle! As kids we were sitting around the kitchen table in a friends house, and the fresh hot Fasnetsküchle couldn't come out fast enough! We all indulged them in a minute, so delicious and something we only had for carnival!
I was a bit scared that the taste wouldn't be the same after all these years… but I got the original recipe and they came out exactly the same! So delicious! If you have time, you should give it a try, your family will love you!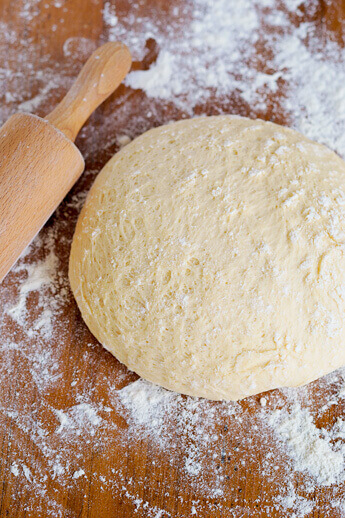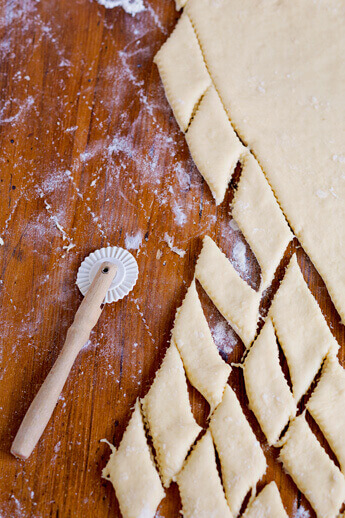 Fresh fried dough can't be topped, don't you think? At least if you like it hot and fatty :-). They even reminded me of Malasadas we had in Hawaii years ago… It is real soul food and once in a while I love to do such a sweet treat to my boys! It is not complicated to become a hero in the eyes of your kids with this recipe!!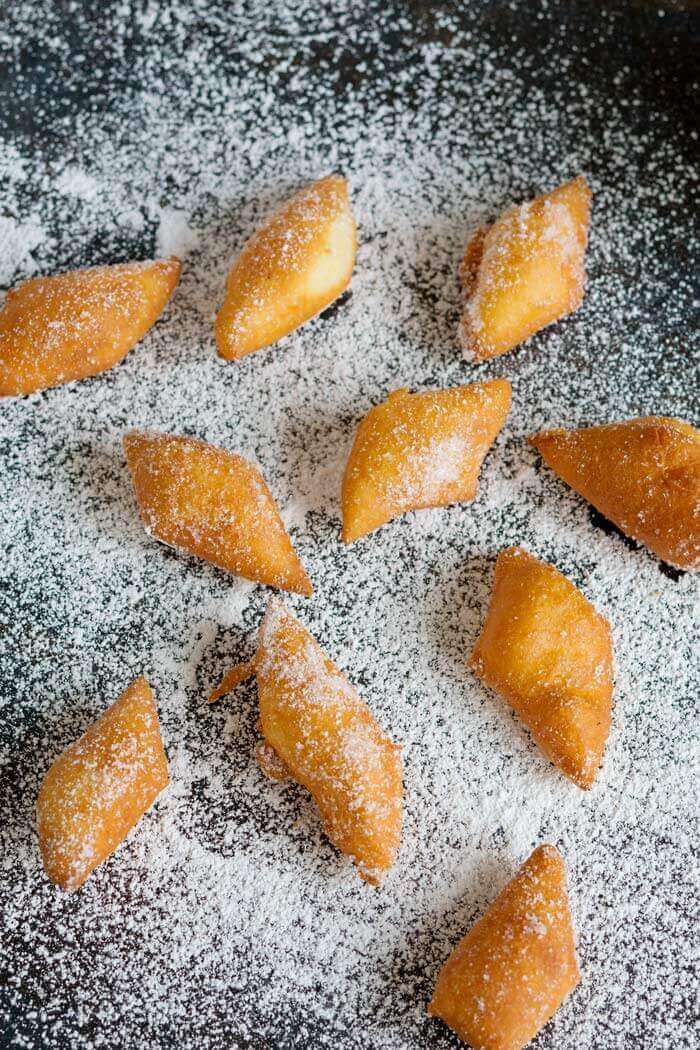 Original Fasnetsküchle
500 g flour
20 g fresh active yeast, room temperature
250 ml lukewarm milk
60 g soft butter
50 g sugar
pinch of salt
2 eggs, room temperature
Fat to  deep fry
sugar / powdered sugar to sprinkle
if you want: jam to fill the Krapfen
Weigh the flour and put it into a bowl. Make a little place for the yeast in the middle of the flour, add the yeast with a tablespoon of sugar and dissolve it with 50 ml lukewarm milk. Let the yeast starter sit for about 20 minutes, until it double sized.
Add all the other ingredients and mix it all together. You can use a wooden spoon and your muscles, or of course your kitchen machine… Let the dough rise to double size again, this will take approx. about 30 minutes  to 1 hour.
Roll it out and use a "rolling dough cutter" (you can see it in the picture above, please comment if you have any idea how to translate this …) to make little rhombs = "Fastnetsküchle". Or a glas to cut out circles for the "Krapfen". Put them on a flour dusted baking tray, cover them with a clean kitchen towel and let them raise a little bit until the fat is hot!
Heat the fat to 170° C. I used a deep pan. Add some dough rhombs / circles at one time and bake covered for 2 minutes. Turn the balls and let again bake for about 2 minutes. Remove from the fat, put on some old bread or paper towel and then roll in sugar or sprinkle with powdered sugar. If you want to fill them with jam, use a thin rod to make a hole right through the Krapfen. Fill them with jam using a piping bag.
That's it! You will love them!