Cinnamon Rolls are always a good choice, don't you think? We could enjoy them in a new way, while camping out in Oregon. We had the most beautiful summer vacation and driving around in a VW Campervan was awesome! A friend came up with a whole s'mores kit for our boys which was great, but she really got them, when she startet to bake cinnamon rolls straight over the fire! You can imagine, we had a lot of these cinnamon rolls during the following days…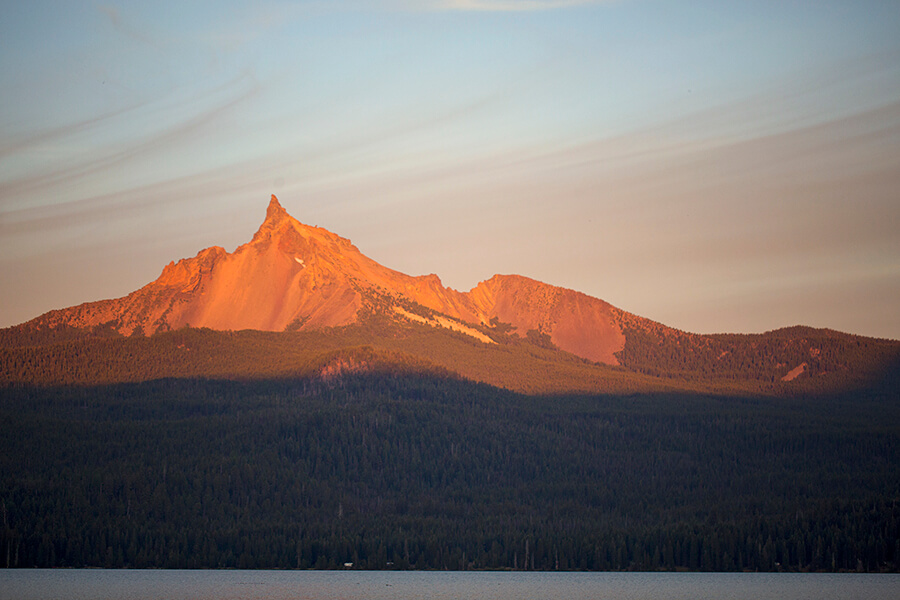 Ok, I have to admit that it is easy doing this treat in the US, as you can find cinnamon rolls dough in every supermarket. You know I am not a huge fan of convenience food, but there are moments for it. Like traveling in a little Campervan… It is so easy to stick the dough on a branch or professional hot dog stick. It takes maybe 10 Minutes, depending on the heat and your patience…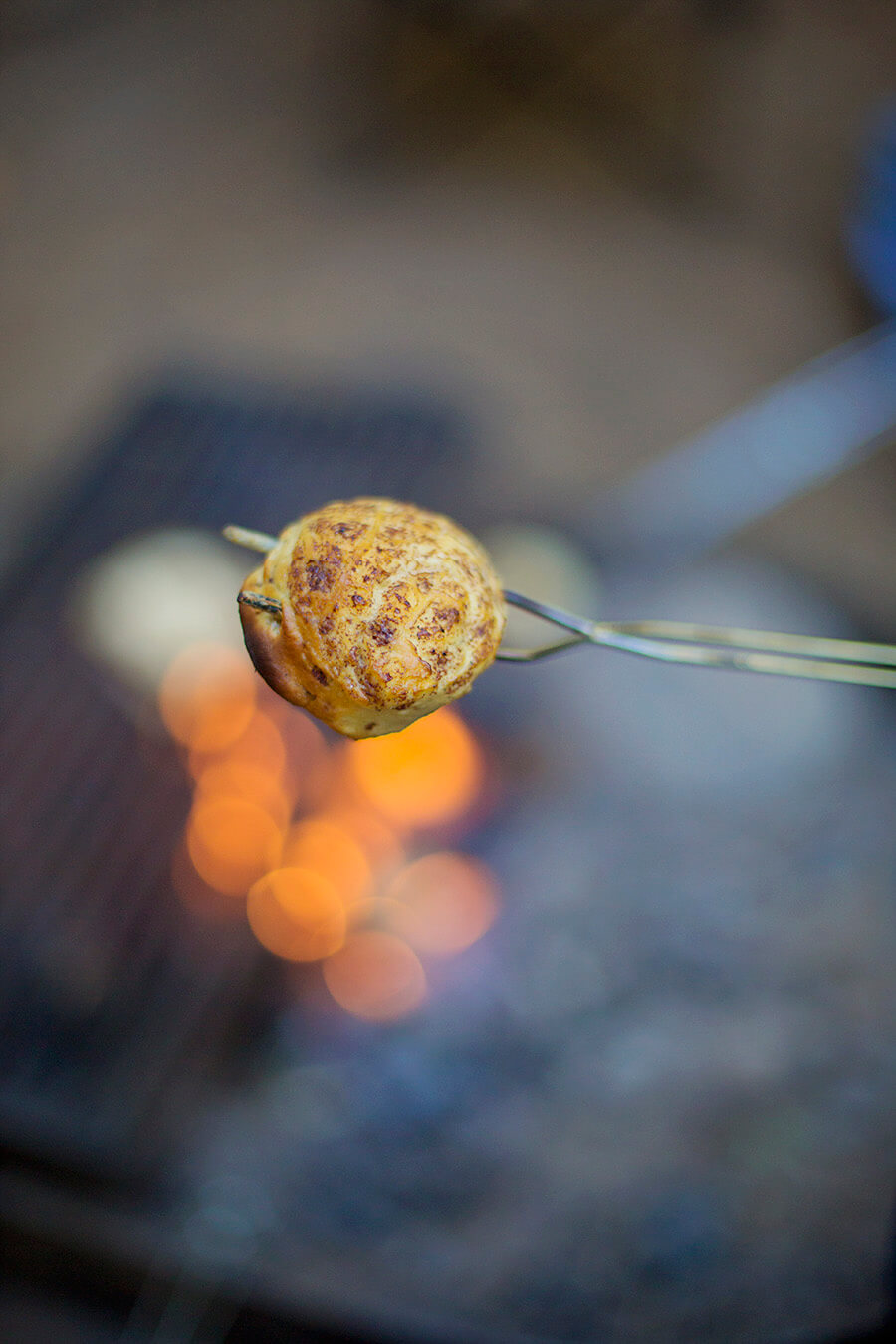 Our two older boys became little firebugs! Once we arrived at a campground, the startet to search little branches and they learned quickly how to responsibly start a fire. I think it was their "highlight" during the camping journey. As the fire risk was extremely high, they also learned how to properly end a fire, using a lot of water and a spar…
These were beautiful days and nights! I haven't seen the milky way so clear for years and Oregons landscape is just gorgeous. The lakes and rivers, the mountains, the ocean.. I could have spent weeks and months, but at one point I had to face reality: we had to fly back to Germany! One longing that appeared pretty quickly after being home, was to eat cinnamon rolls! As we do not have open fires frequently, I decided to bake some in the oven. The recipe is a slightly changed mixture of  Krautkopf and Cynthia Barcomi.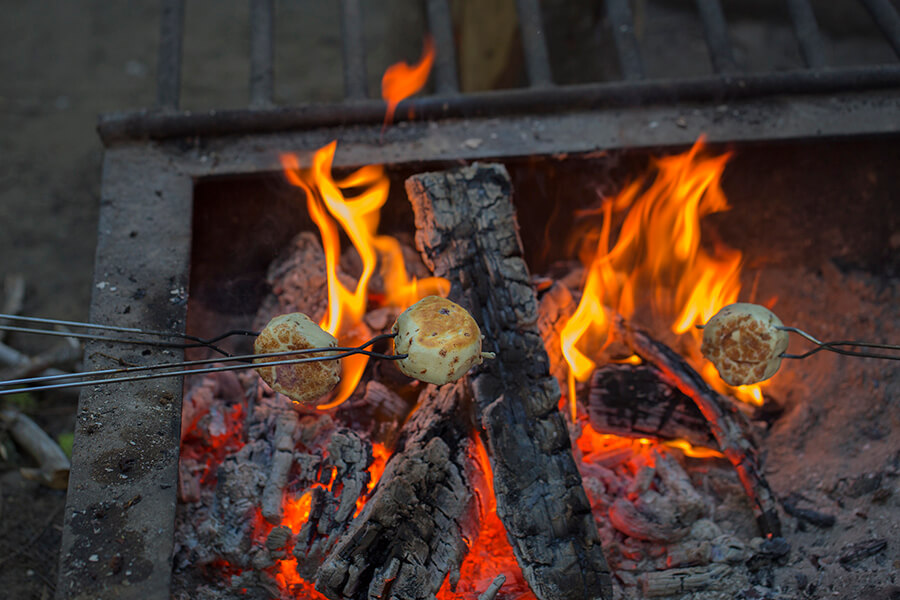 Cinnamon Rolls
For the dough ( recipe Krautkopf):
250 ml lukewarm water
42 g fresh active yeast
1 tbsp whole cane sugar
70 g butter
450 g spelt flour (Type 630)
250 g spelt wholemeal flour
1 1/2 tsp fine sea salt
2 organic eggs (medium size), room temperature
Dissolve yeast and sugar in lukewarm water. Melt butter and mix the two flours with the salt. Start mixing eggs, yeast mixture and half of the flour. Gradually add remaining flour and melted butter and knead until you get a smooth dough ( approx. 10 minutes). Put dough into a bowl, cover with a damp towel and let it sit for 1-2 hours, until dough has doubled in size.
For the filling (  Cynthia Barcomi)
2 tbsp Sirup (sugar molasse)
60 g butter
1 tbsp cinnamon
4 tbsp whole cane sugar
Melt molasse and butter, mix sugar and cinnamon. Grease a casserole. Knead risen dough once again, then roll it out into a rectangular shape ( 1cm thick). Brush dough with melted butter/molasse and sprinkle with cinnamon sugar. Roll up the dough and cut in 3-4 cm pieces. Place them in the casserole and let rise for 30 minutes.
Bake in the preheated oven (190°C / 375°F)) around 30 minutes, until golden brown.
Icing:
2 Tbsp maple sirup
70 g custard sugar
Mix maple sirup and sugar and sprinkle over the cinnamon rolls.