I am in love with beet roots. You might roll your eyes as I am repeating myself like a teenager… I am in love with… But seriously I drink beet root juice (mixed with carrots, ginger and lemon), beet root carpaccio is one of my favorite appetizer, beet root soup is delicious… Maybe it is the color, I mean a beet root soup is so pink, it has to make you happy!!! Today I saw these little baby beet roots and they reminded me to do something with some large beets hanging around in the fridge.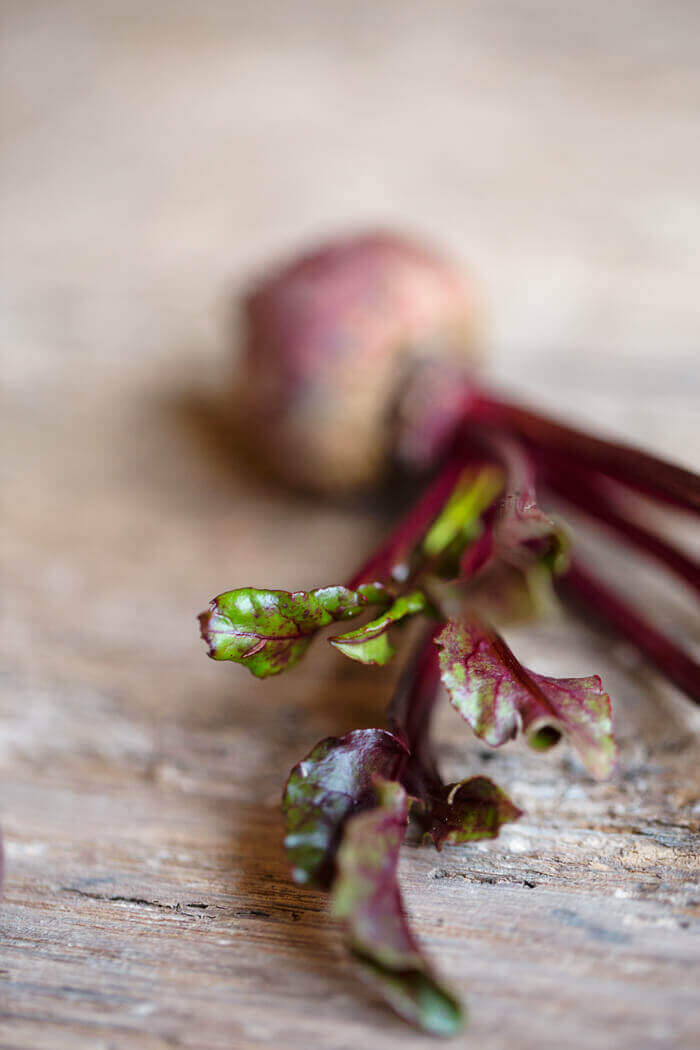 As I had very little time, it was already 5 o'clock in the afternoon, I decided to use some premade puff pastry and bake a beet tarte. It makes me happy to use stuff out of the fridge, I always have the feeling I let some magic happen :-). I mean you have a package of puff pastry, some beets, some feta cheese and an hour later you have a delicious tarte? Great!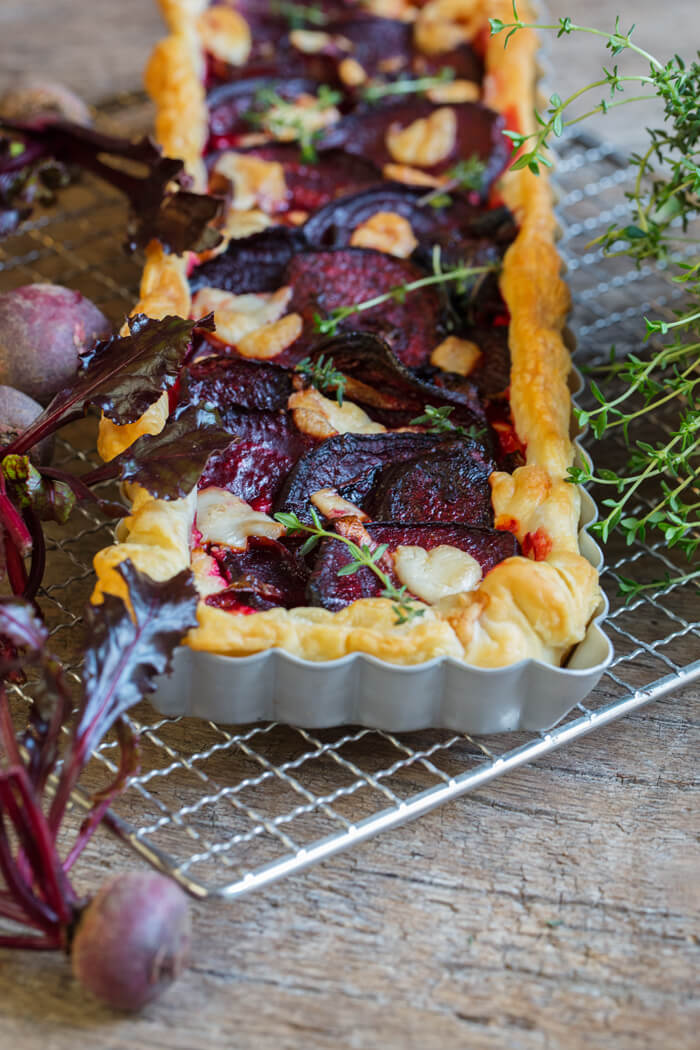 My problem today was the light. Even though the evenings are getting longer, at 5 o'clock in the afternoon, there is not so much light to photograph in Munich. And it was kind of an overcast day. But I really wanted to post something, it is Friday, so i forced myself to get a nice picture. I put the ISO up to 800, and used a tripod and well, not everything was possible but you can get an impression of our dinner tonight.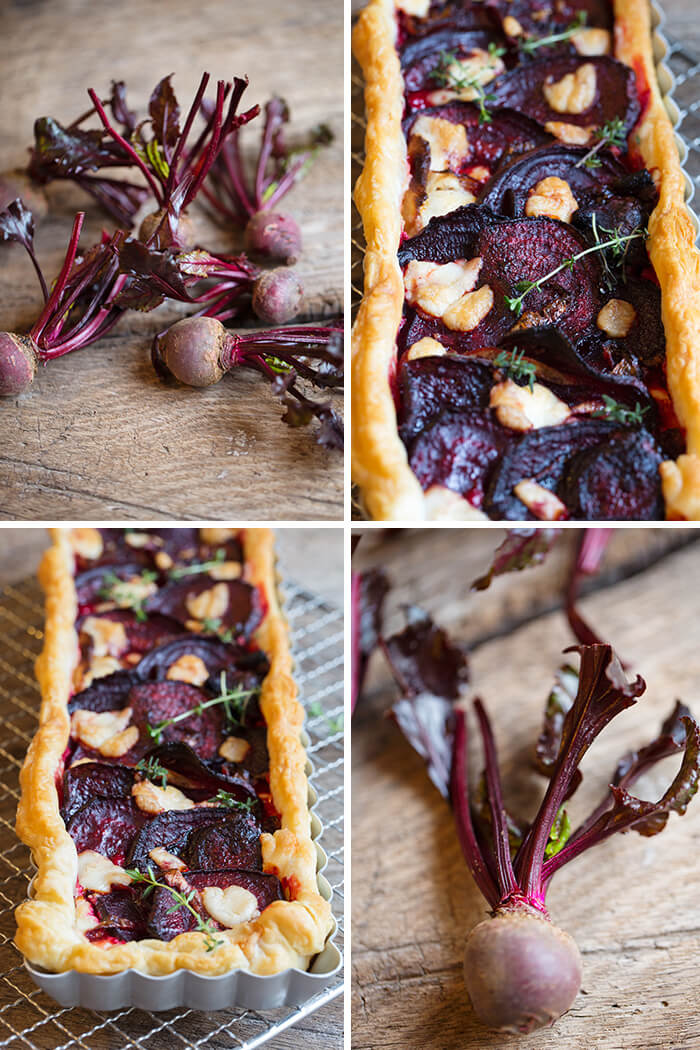 As often it is kind of a wild combination, feel free to combine different herbs and cheeses with the beets… I precooked them before baking them, but they still had a bit of crunch inside. Take care not to overcook them. If time really is an issue, you can also use precooked beets, but the result will not be as crunchy anymore. The taste still is great!
Print
Beet root tartes with feta
Author:

Prep Time:

25 mins

Cook Time:

25 mins

Total Time:

50 mins

Category:

Bakery
---
Description
A light lunch or dinner, perfect as well to bring to a gathering with friends
---
1

roll pastry puff

200g

feta cheese

5

tabelspoons maple syrup

1

onion

2

medium sized beet roots

100g

goat cheese
thyme, rosemary, salt and pepper
---
Instructions
Preheat the oven to 180°C.
Cut the beets in small slices, and cook them in some drops of olive oil for about 20 minutes.
Cut the onion in small rounds, add to the beets and salt and pepper.
When the beets are still a little bit crunchy, add 3 tbs maple syrup and let the beets and onions caramelize.
Put the pastry in a tarte form, mine was a rectangular one but you can easily use a round one too
Squeeze the feta with two branches of thyme, add two tbs maple syrup and put on the pastry.
Put the cooked beets on top of the feta, and sprinkle with the goat cheese.
Bake for 25 minutes or until the pastry is golden brown.
---