I got so many beautiful flowers, I thought I share them with you! I alway wait till the beginning of February to buy all these beauties. Or in my case I am lucky to get the first batch for my birthday each year.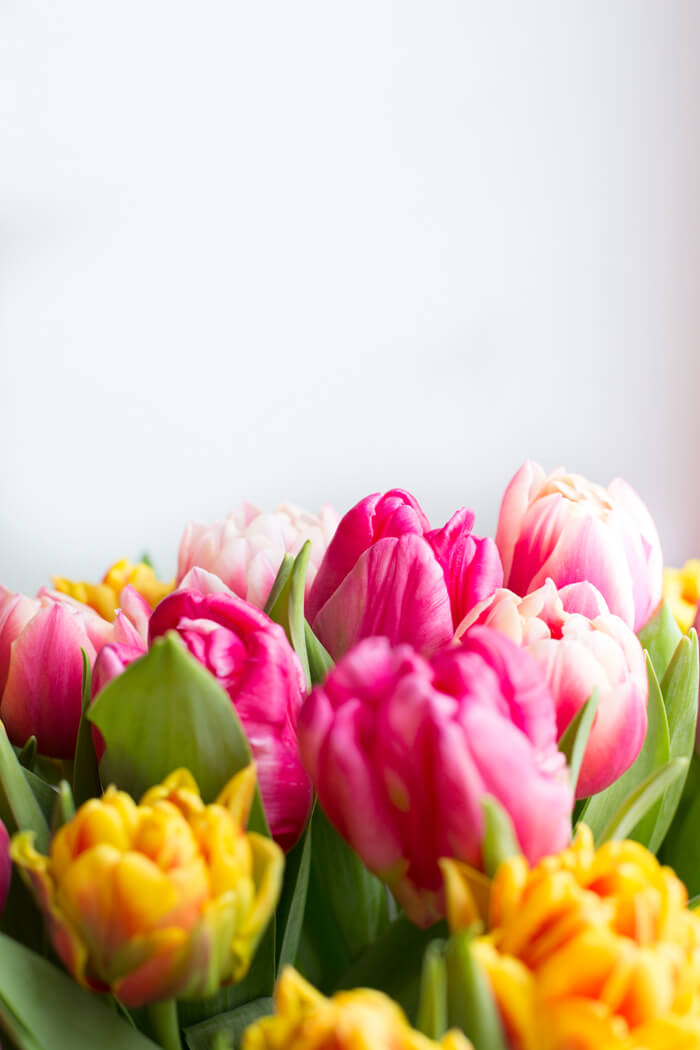 I even like anemones and tulips when they start to wither. There fragility is even more visible then and I love the contrast to the snowy outside we have at the moment. And ranunculus belong to my favorite flowers anyway. They are beautiful standing on their own or in a bouquet. You can get them in all different colors but you can see my favorites here. I guess someone knew my preferences :-).
And take a look at this bouquet. Isn't it romance in perfection? Roses, ranunculus, pink and white broom and all these lovely greens! I wish it would keep fresh forever!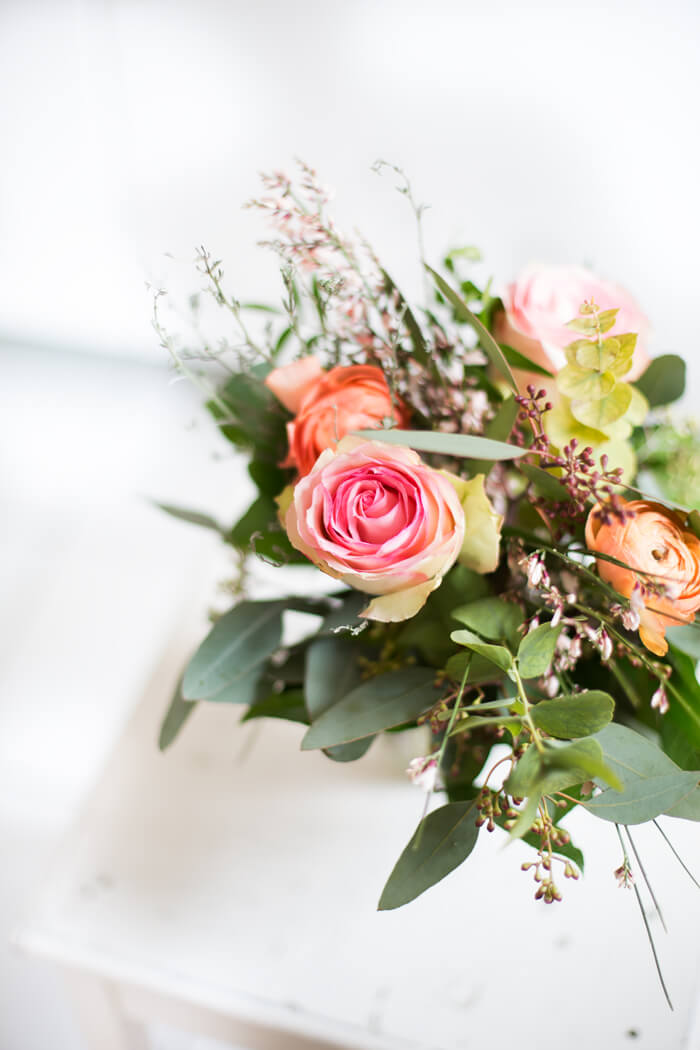 This bag was also a present. And I love the quote. I mean there are so many easy ways to do something good each day. A smile to a friend or stranger on the street, avoiding plastic bags while shopping vegetables and fruits (and anything else of course…), to listen carefully to a story your kids or friends are telling you, to write a postcard instead of an e-mail…I mean there are endless possibilities, we just don't take the time every now and then and this bag is going to remind me to do a lot of tiny little good moments each day!