When the days keep staying grey outside, it is time to eat citrus fruits! The vitamin C helps to improve our immune system and the essential oils help to brighten up our mood. There are so many variations to eat or drink citrus fruits, juices, smoothies, cakes, salads and, and, and! Here are two recipes I like, one savory, one sweet.
I was looking at our fridge to combine the Orange-Fennel-Salad and it turned out very good. Orange and fennel always work good together and the Granny Smith apple blended perfectly in. To add some heat to the salad I chopped red chili, it will warm you up from inside! To smooth the spiciness a bit I added avocado and to round everything up I sprinkled some mint over it. I took it easy and just added some clementine juice, a bit of finely chopped garlic, salt and pepper and a few drops of olive oil instead of a heavy dressing. But feel free to play around…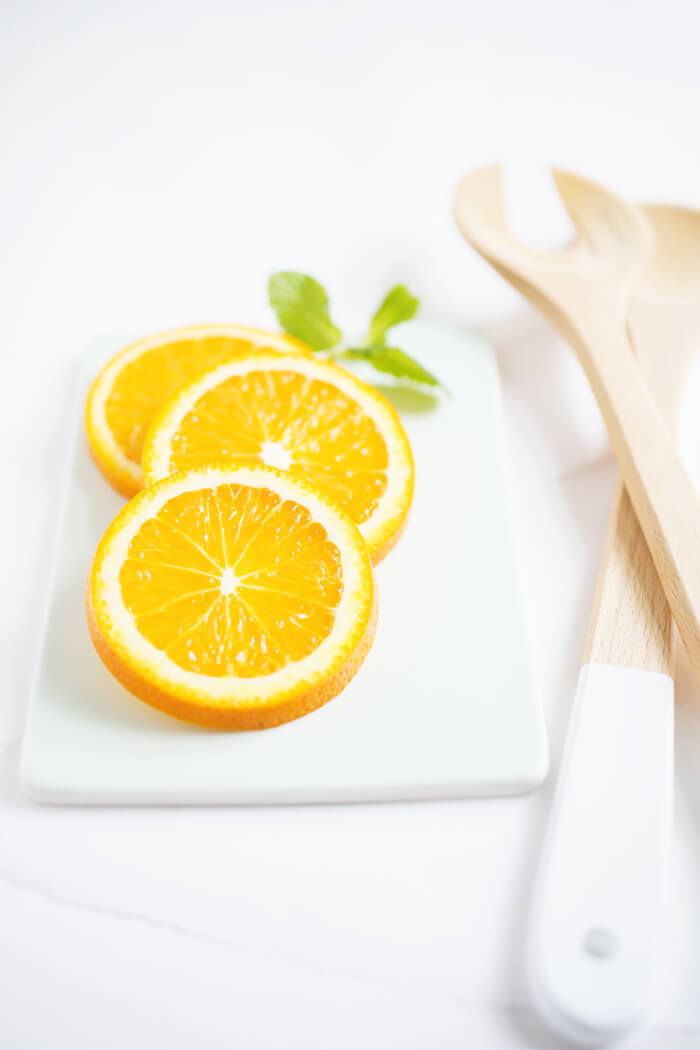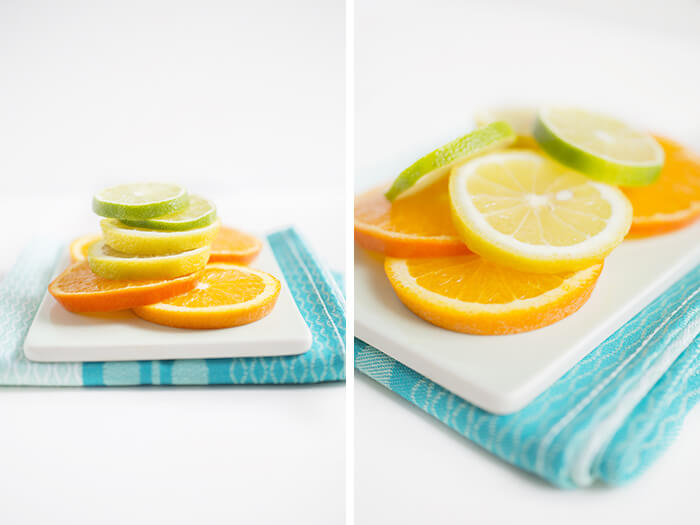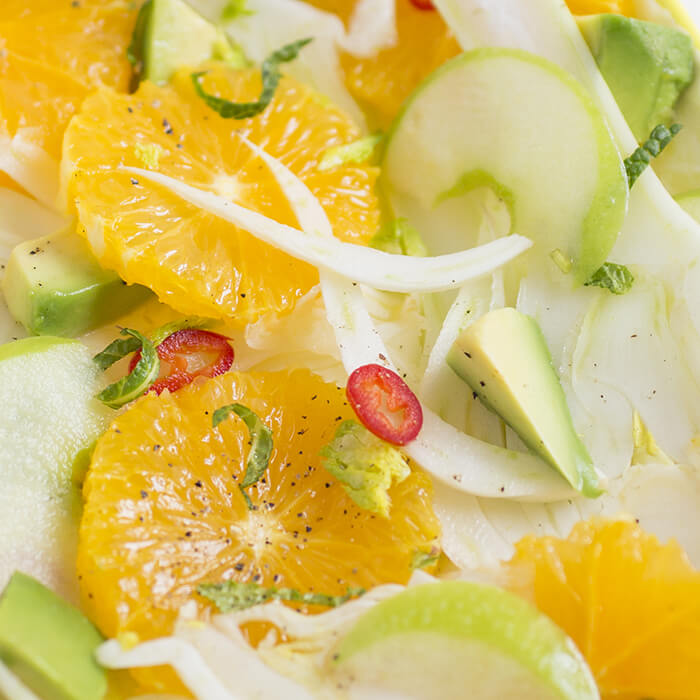 I really love the texture of this salad. It is crispy (fennel and apple) and smooth and juicy with one bite, mmh. And aren't the colors just smiling at you? It seems like it is color therapy, aroma therapy and yummy food all in one!
The sweet salad is a combination out of all kind of different citrus fruits. I used, oranges, blood oranges, clementines, yellow and pink grapefruit and pink pomelo. So this is Citrus Love! And as pomegranate is still in season and just so, so beautiful, I couldn't resist to sprinkle some over the salad. The pistachios and young mint leaves make a nice color change and taste really good with the citrus fruits.
I served a greek yoghurt dressing with the salad. Just combine some honey and a tiny little bit of cumin with plain greek yoghurt and enjoy it along the citrus salad. If you want you can sprinkle some cinnamon on top of it, also very tasty!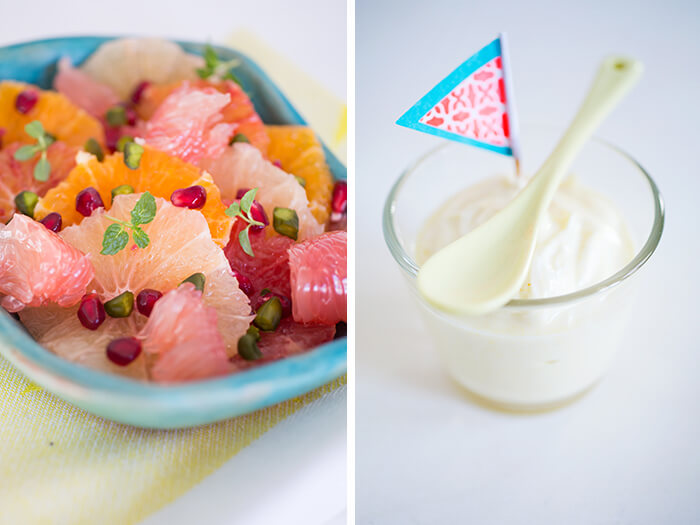 While I am writing this post the sun is coming out! It is amazing how everything looks easier with the brightness of the sun! But with this two recipes you can always bring some beautiful sunny colors to your table, even in the darkest winter moment! So Happy Friday to you and enjoy the weekend!