10 weeks to boost your love for photography , your photography skills, your photography habits…. I am in my last week studying with Christina Greve in one of her workshops.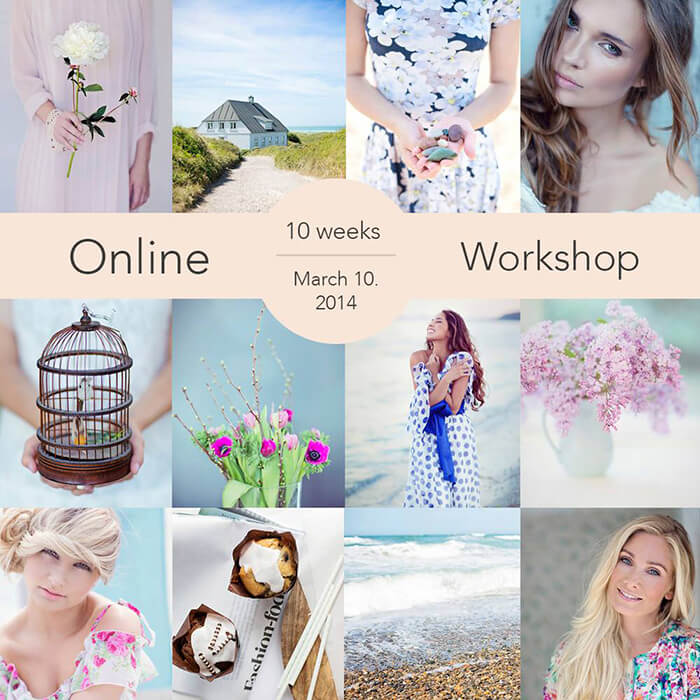 I have to tell you, it has been absolutely fantastic so far. I was not sure whether to take this workshop or not, as my time – with our youngest still at home – is really limited. But i love to read her blog and she shares so many good tips, so even with all the free stuff on her site, I improved my skills right away. Check it out here. The way Christina explains her tutorials is very easy to follow, and I never had the feeling "I am to dump" to do this. Quiet the contrary happened, I am more and more gaining self-confidence in what I want to do, the way I do it and when I do it. 
You have several modules, all covering different themes from "Creative Confidence", via "Technic and Gear" to "Photoshop" and many more. Each theme is packed with tutorials, written ones or even video tutorials, so often you can see one to one what Christina wants to show you. AMAZING! For me this was the perfect way to let go the feeling that I won't be able to start a photographer career. I just started and I can clearly see how I am improving now. I will need much more time to digest all the information and over all to practice all the great tips I got from Christina. But hey ho, it was so worth the money, no doubt about this. 
Christinas workshops are designed for women (although men are warmly welcome), and I got to know a whole bunch of lovely and over all supporting ladies from all over the world! We are constantly showing and sharing our homework (yes you get homework :-)), we ask each other everything we want to know, and most of the time at least one of us knows the solution to solve a problem. This group will stay open, even after the class is over and I am very thankful to be a part of this network. 
So please, if you are in love with photography and just feel you need somebody to help you start taking action, check out Christinas blog  and jump on one of her workshops as soon as you get the opportunity! I am already a bit sad that these 10 weeks are almost over, but as I said before, there is so much material to work with, I'll be busy for the next few months…