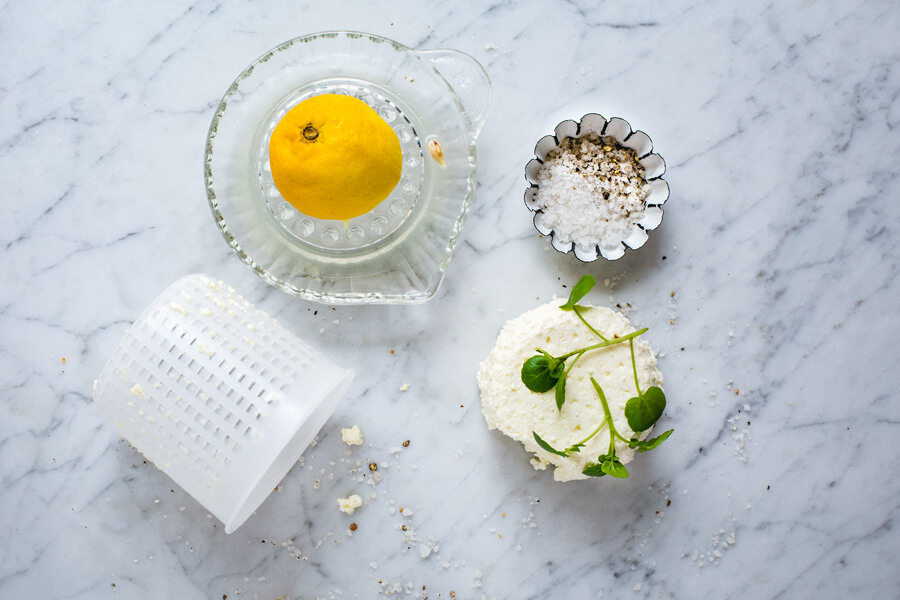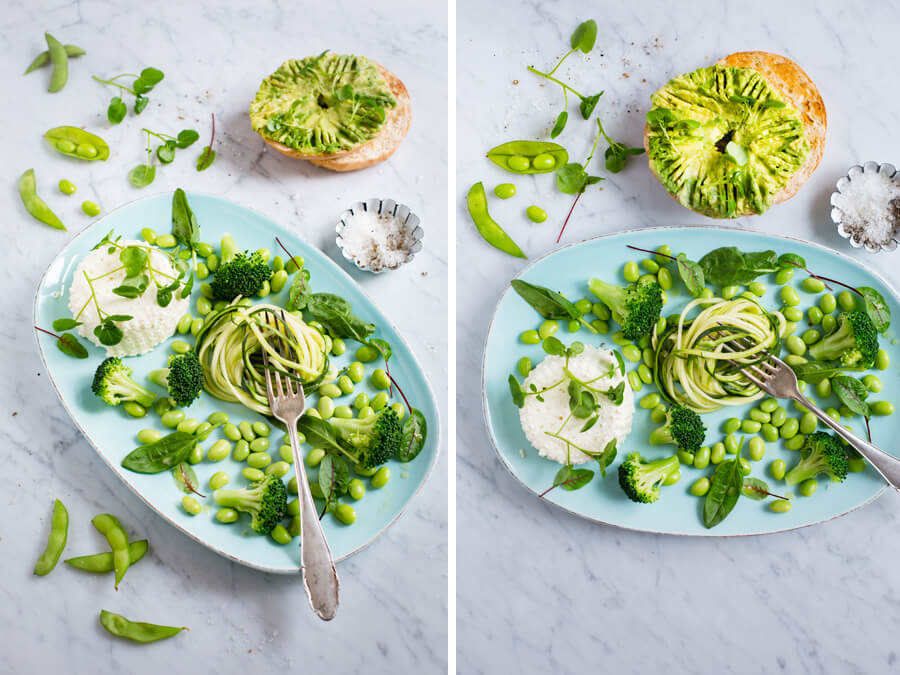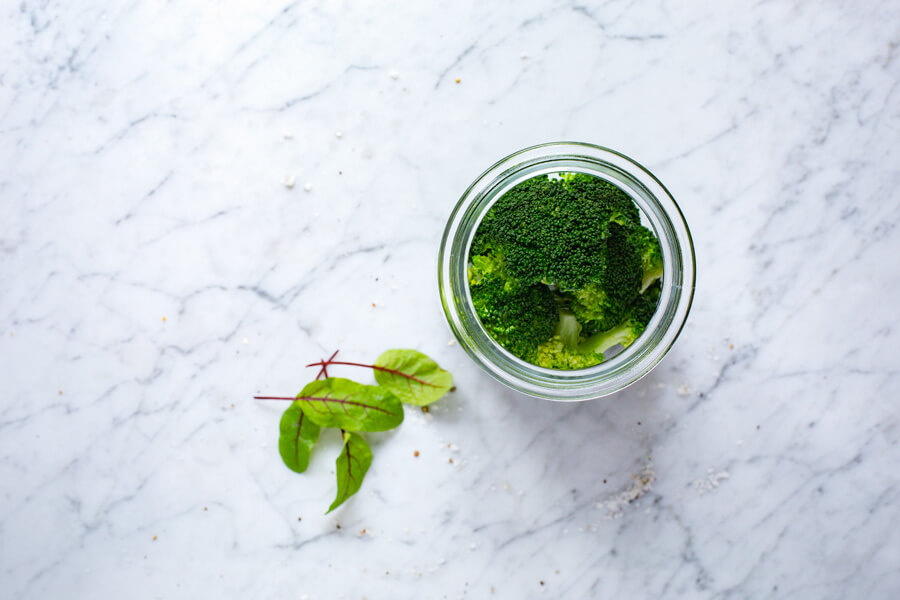 We are all longing for spring now! The sun starts to warm up, and after catching some sun rays nobody wants the little snowflakes anymore. It seems that they don't mind, they keep on dancing infant of my window again and again…. But the spring melts them away as soon as they touch the ground… While running through the park I follow the progress of all the little greens. It is amazing to see the power of nature, how the freshest little plant breaks through the cold dark earth!
Well I had the feeling I needed to eat something green! And that's why you see a crunchy green salad with homemade ricotta today on my blog. I didn't realize for a long time how easy it is to make you own homemade ricotta! Normally I do have all the ingredients in my fridge, so I can start straight away to make myself a beautiful creamy ricotta for lunch!
Homemade Ricotta
600ml (3 cups) whole milk
200ml (1cup) heavy cream
3 teaspoons freshly squeezed lemon juice
1,5 teaspoons salt
Mix the milk, cream and salt and heat slowly to 90°C (190°F) while using a thermometer. If you don't have one, remove the milk from the heat as soon as it foams up. Stir in the lemon juice and let sit for 5 minutes without stirring.
Put a cheesecloth on a sieve and fill in the ricotta to let it drain. or a creamy ricotta it will take about half an hour, if you want it more firm give it another hour to drain. It keeps fresh in an airtight container stored in the fridge for 4-5 days.
For the greens, use whatever comes along. I took one little zucchini, some edamame, a broccoli, spinach and some herbs… A light vinaigrette, pepper and salt on top and you are done! I was extra hungry, so I had a avocado bagel beside… it's green after all! Enjoy your weekend!