Autumn finally arrived. The days are getting shorter, more days are wet and cold than sunny and warm. Time to make our traditional hike, time to start cooking comfort food.
Today I made my version of Shakshuka. I never tried a traditional one, but put together what I found in my fridge. It is one of these meals where you can easily substitute ingredients, add different vegetables and put the favorite variety of spices of the day in it. I used fresh tomatoes, because they needed to be eaten. But canned crushed tomatoes are as fine. In Israel it is a traditional breakfast, I enjoyed mine for lunch and I think it would even make a perfect little dinner.Serve it with toasted bread or fresh made croutons, made out of leftover bread. So good and comforting.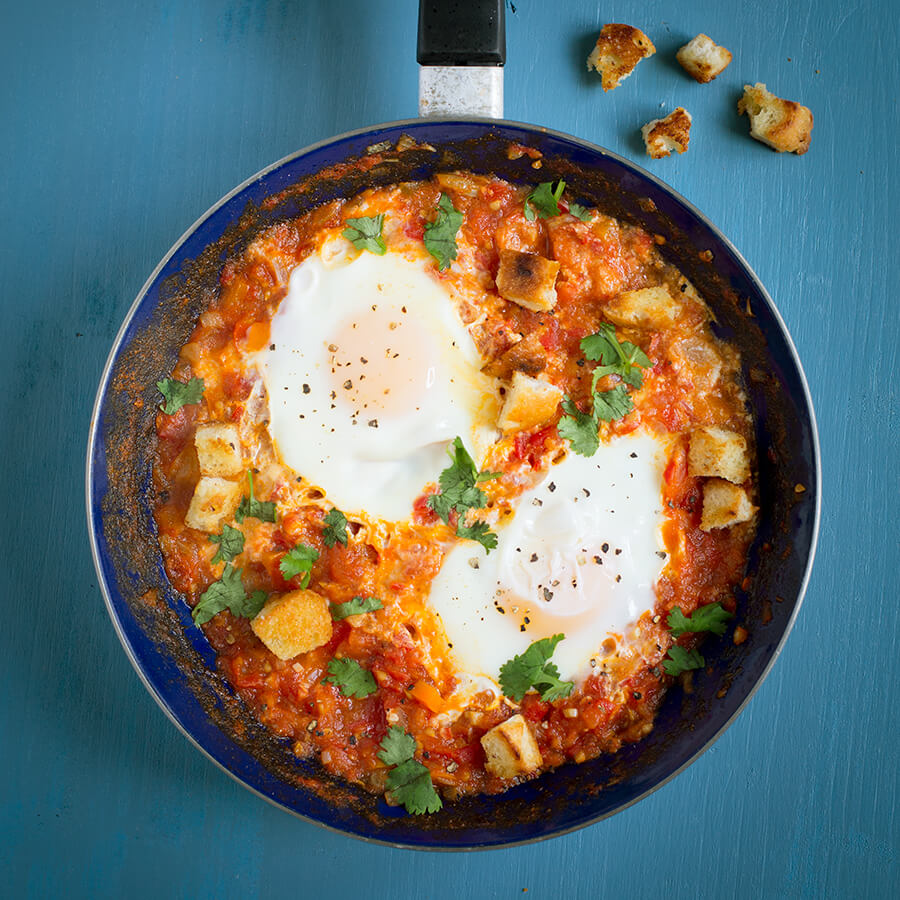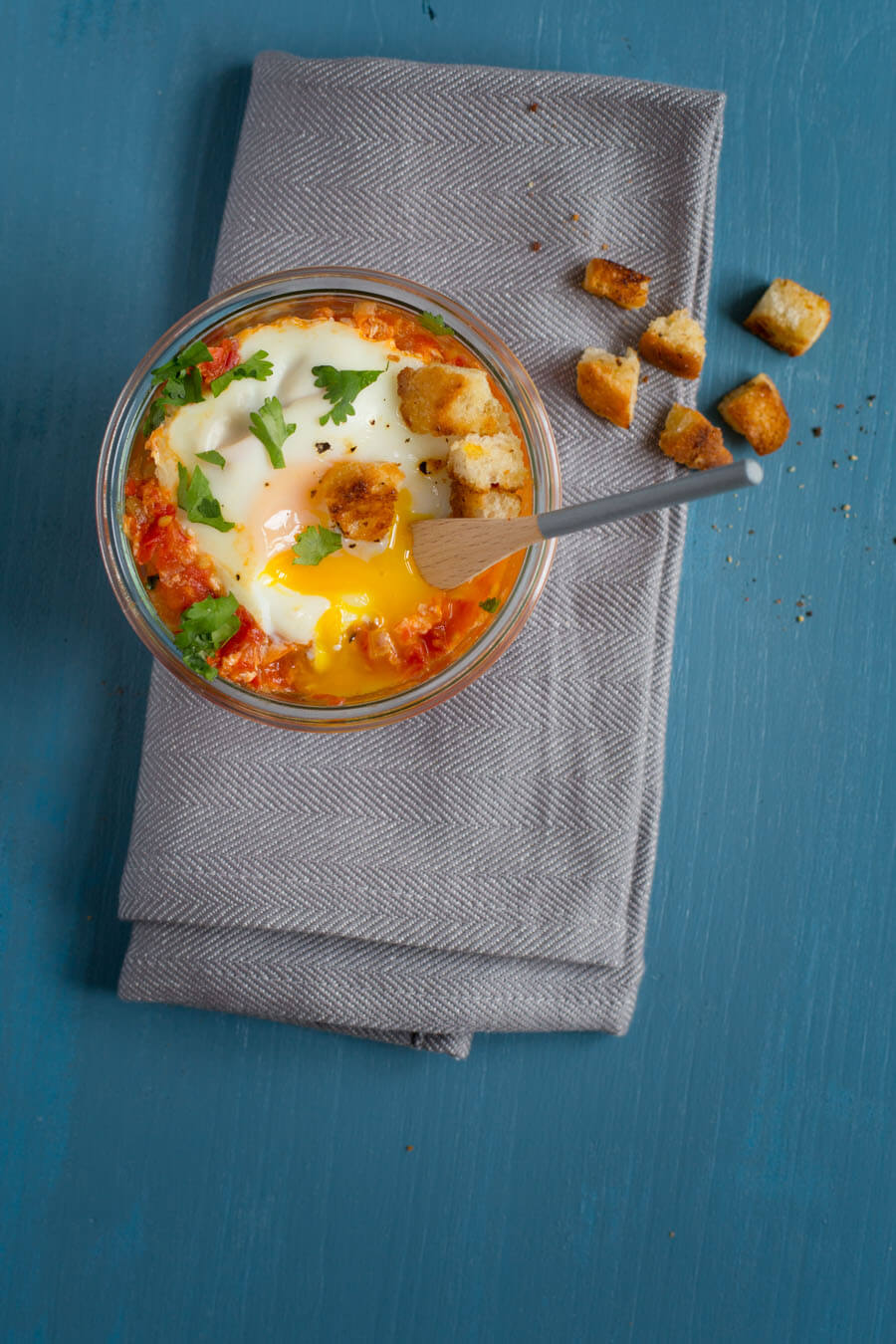 Shashuka my way for 2
1 tablespoon olive oil
1 small onion, peeled and minced
1-2 gloves of garlic, finely minced 
1 small bell pepper, cut in small pieces
6 fresh tomatoes, crushed, or 1 can of crushed tomatoes
1/4 Teaspoon cumin
chili to your own taste
salt and pepper
2 eggs
fresh cilantro
Heat oil in a large skillet over medium-low heat. Add onion and cook for 5 minutes, add the minced garlic and the bell pepper. Mix together and cook gently for another 5 minutes. Stir in the spices and tomatoes and simmer until the tomatoes have thickened, about 10-15 minutes.
With a tablespoon form 2 little wholes in the tomatoes sauce. Gently crack eggs into the wholes. Season with salt and pepper. Cover the skillet and let cook the eggs for at least 5 minutes. Sprinkle with cilantro.