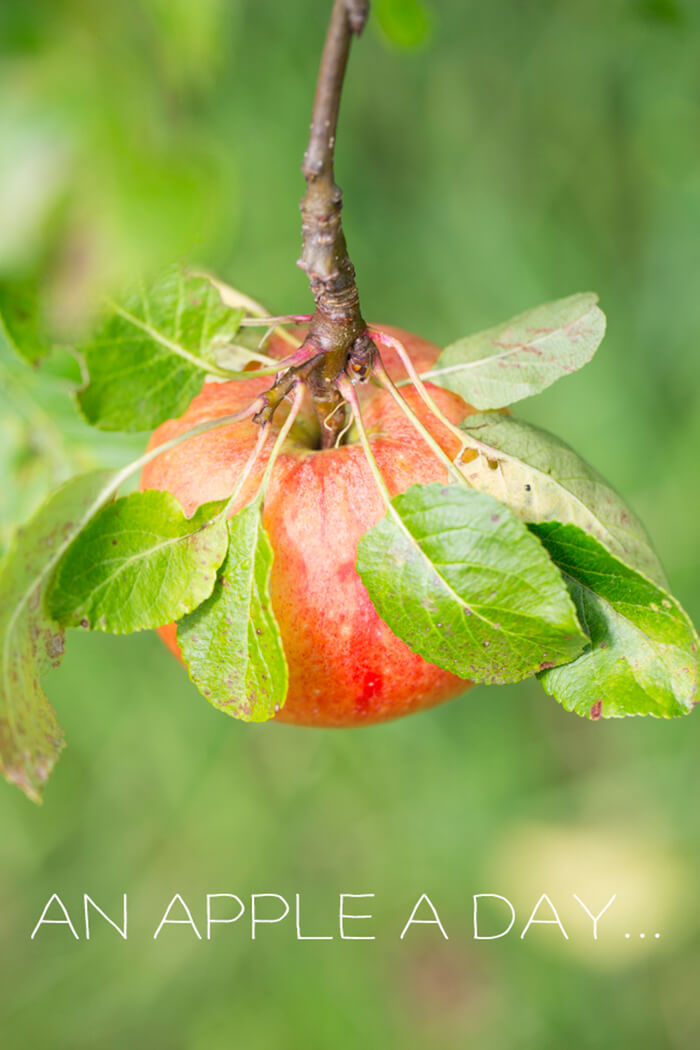 Apples are ripe in the garden! I couldn't believe it, but they are already falling off… Is it that late in summer already? I don't want the days to become shorter again, I am still hungry for the sun, for long nights were you can sit outside in shorts and flip-flops… But well, the apples are ripe! So we picked them up from the lawn and then we filled a basket with beautiful ones from the tree. So it's apple time – made with aloha!
To start I made some mini-tartelets with apples and rosemary. Easy to make, perfekt for a coffee or tea break in the afternoon or as well a lovely dessert. You'll need a roll puffed pastry, 3 apples, 2 small branches rosemary, 4 tablespoons maple syrup, 4 eggs yolks and 250 ml cream. I like to use my mini-muffins form to do the tartlets, because then they have the perfect "one-bite-size". So cut out the pastry ( I do it with a round cutter) and place it in the forms. Peel and cut the apples, into small pieces. Chop the rosemary and cook the apples with the rosemary and 2 tablespoons of maple syrup for about 4 minutes. Fill the pastry with the apples. Mix the egg yolks with the cream and add the other 2 spoons of syrup. I always give a pinch of fleur de sel to the mixture… Pour it over the apples and bake in the preheated oven for about 15 minutes. Delicious!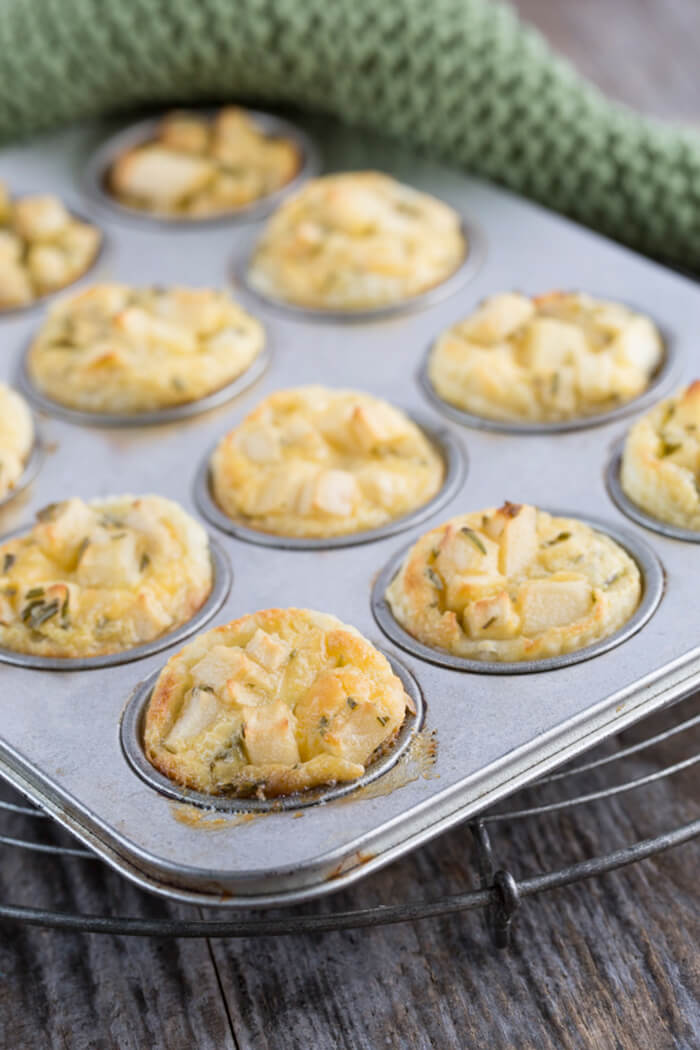 Served with a little white wine, this recipe is a lovely starter for a dinner party… Or a snack just for yourself…
With just a little add on, you can twist the recipe above to a yummy meal. Just take a bigger form, and add some feta to the apple mixture. It is a perfect little dinner, you'll enjoy it!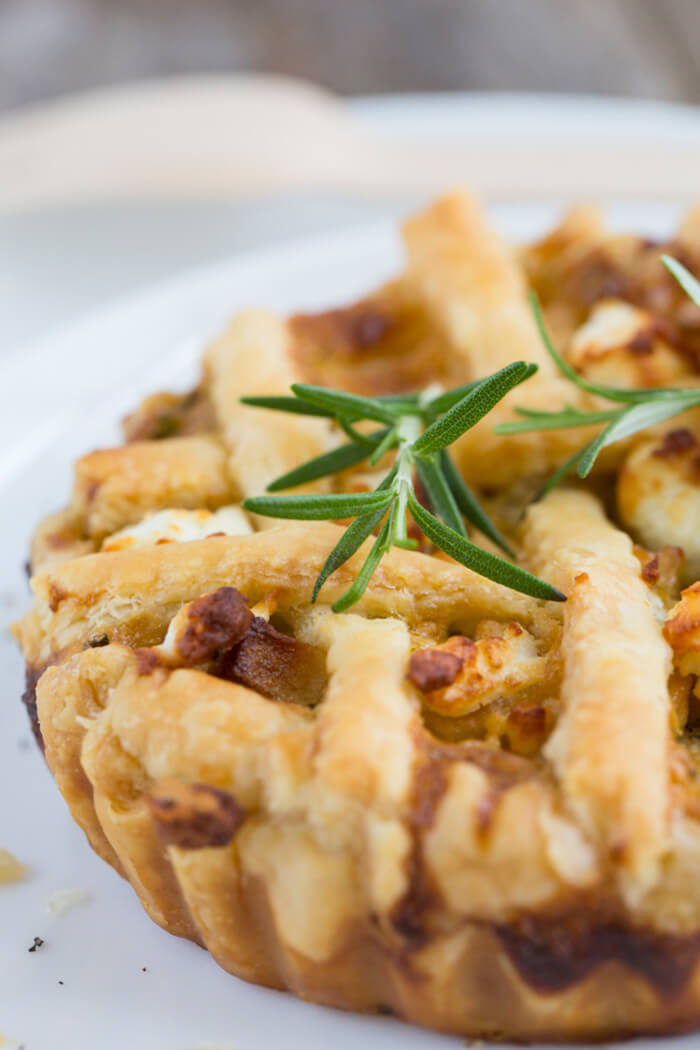 There were still apples left, so we did some apple sauce. It is the easiest thing you can do, if you have lot's of apples… just peel and cut them, cook them on low heat until they fall apart. Add some sugar if you need more sweetness, or some cinnamon to your taste. Put into a food processor and press the button – out comes homemade apple sauce! To make a little dessert, I made a simple semolina pudding and layered the apple sauce with the pudding. To top the dessert, I caramelized some small apple pieces in a pan. Just cut them into small pieces and add sugar. But be careful, sugar turns into caramel within a second and you need to stay right next to your pan, not to miss the moment! The taste reminds me of the apples on a stick, covered with red caramel, that you can get at the fair. When I was a kid, my Grandma always bought me one, and I can still feel the happiness from these days… Oh yes, I added some verbena leaves – I like the twist it gives to the sweet caramel!
Well and the apples who where laying on the ground already? No way to waste them, if you are lucky enough to have a juicer, just go ahead and make yourself an apple juice. Just keep in mind that the juice needs to "sit" for a moment to become clear. Or you can filter it ( that is what I did) through a coffee filter… It takes a little moment but the color turns out golden afterwards and isn't that a perfect little gift? If you don't drink it right away, it keeps fine in the refrigerator for another day, then it starts to sparkle… But you can fill it into sterilized bottles and boil them in water for another 10 Minutes and you should be fine for a while…
So here is what we have done with the first apples of the year… I guess there are way more to come. So tell me, what are your favorite apple recipes? Have a nice week-end everyone!