It's a rainy day here in Munich. A perfect stay in bed day, but hey ho no way! But we were lucky and stayed dry and I decided to take some shoots of our lovely flowers we have at the moment!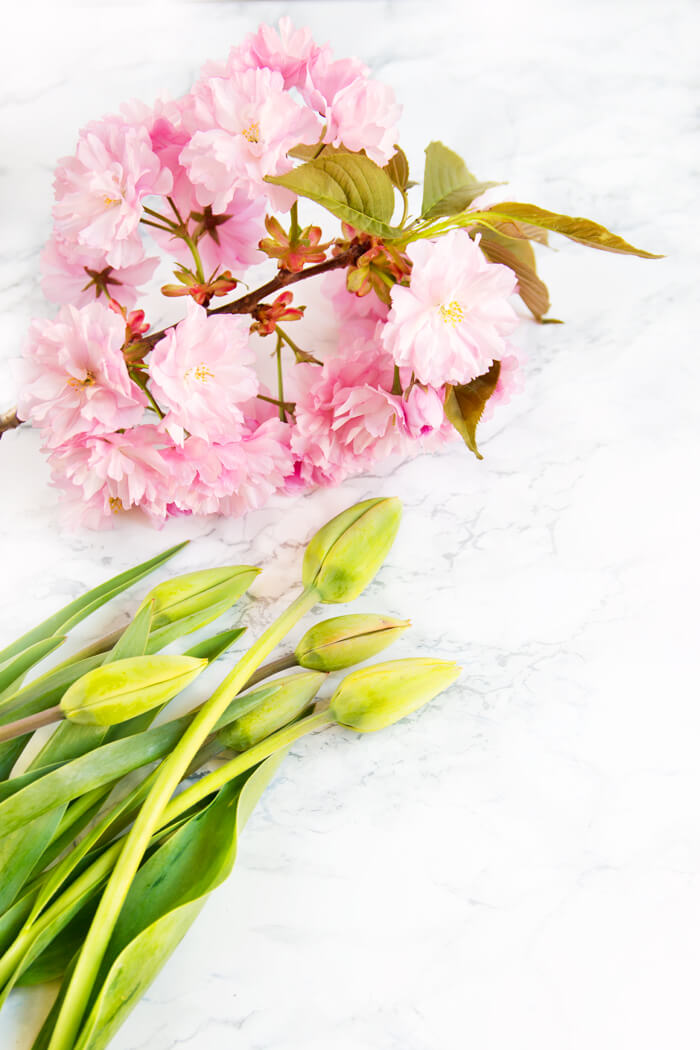 Tulips, fresh from our garden.
You won't think it is raining outside, won't you?
So, so beautiful. The tree stands across the street, I can see it from my kitchen. And every year I can't wait till the tree starts to flower! It is a pink ball!